Compare Solutions
HireVue vs Cactus: How do they stack up?
Cactus and HireVue offer unique solutions when it comes to assessing candidates. Cactus stands out with its real-world assessments and AI simulations. HireVue offers assessments as an add-on feature. Startups and SMBs will find that Cactus assessments provide a more modern and candidate-friendly experience than HireVue. Discover how they measure up below.
State of the Art
Modern Candidate Assessment
Candidates are people, each with their own unique passions and dreams, strengths and skillsets. HireVue relies on an approach developed 20 years ago, where personality tests and mini-games were meant to reveal a candidate's likelihood of long-term success.
Assessments should be reserved for measuring skills, not personality.

Soft skills and hard skills come together to provide a wholistic view of the candidate.

Hire candidates who demonstrate that they can do the job by doing the job.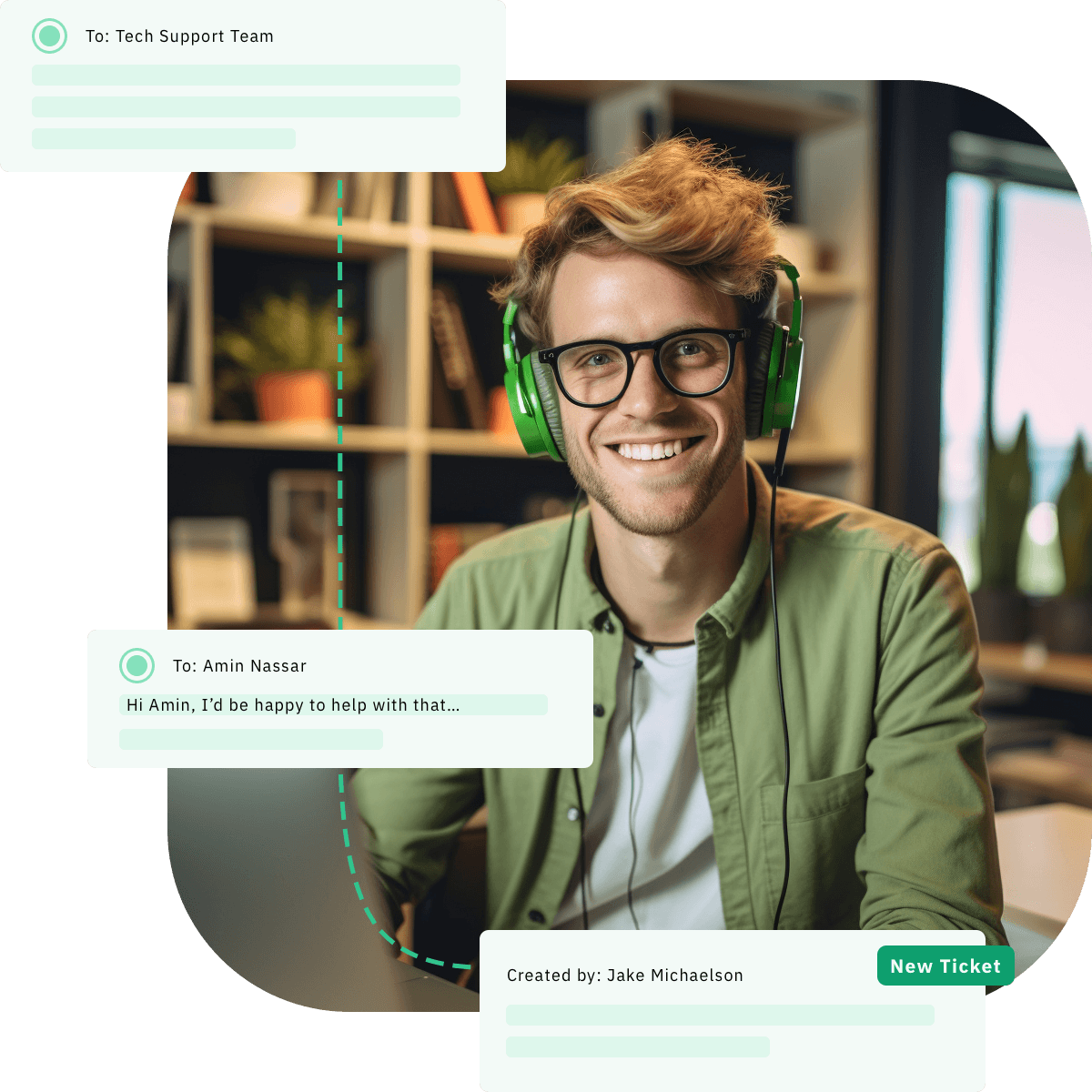 Key Differences
Cactus vs HireVue
The most significant difference between Cactus and HireVue comes down to what each company believes really matters when assessing candidates. At Cactus, we believe in potential, not "personality," and demonstrable competence over gamified "cognitive ability."
Compare Cactus and HireVue side-by-side to make the best choice for your team.
| Features | | |
| --- | --- | --- |
| Wholistic candidate assessment | | |
| Fully customizable | | |
| Candidate passion shines through | | |
| On-the-job skills | | |
| Assessment games | | |
A More-Complete Overview
Video Interviewing and Skill Assessments
Watching a candidate answer a video interview question might give you an impression of their appearance or communication style, but it doesn't give you the full picture.
Validate skills, not first impressions. To get a clear picture of their potential, assess how they perform tasks role-specific tasks.

Facial expression AI is risky and completely unnecessary. We know that facial expressions vary widely between contexts and cultures. Cactus' AI doesn't "read" facial expressions or body language.

Combine video interviewing with a skills assessment to provide a more wholistic overview of the candidate.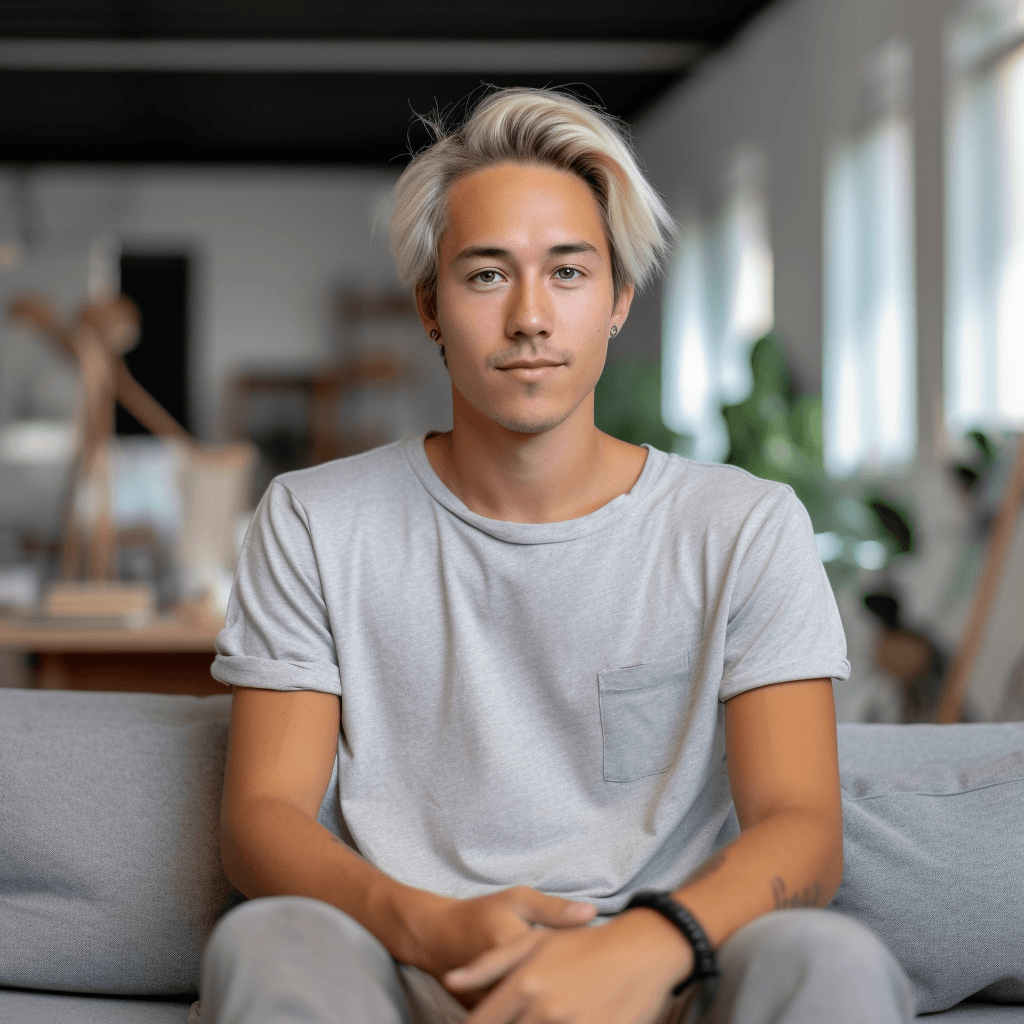 Endless Possibilities
Customizable Assessments
Create assessments as unique as your open role. Choose an assessment from our library, customize one that fits your needs, or upload an assessment you've already used with success. Cactus is flexible to accommodate the needs of any team.
| Features | | |
| --- | --- | --- |
| Assessment builder | | |
| Content library | | |
| AI-assisted grading | | |
Measure What Matters
Immersive, Real-World Module Types
Combine asynchronous video or screen share questions with real-world projects and AI conversations to better understand candidates' core competencies. Mix and match for an assessment as unique as the candidates you're assessing.
| Features | | |
| --- | --- | --- |
| Multiple choice | | |
| Video | | |
| AI simulations | | |
| Screen share | | |
| Google Docs | | |
| Google Sheets | | |
| Google Slides | | |
| Audio | | |
| Text | | |
| Assessment games | | |
AI Leveraged Ethically
Uncover Skills, not "Traits"
While HireVue uses AI models to analyze human behavior and for interview scheduling, Cactus leverages AI to both simulate real-world scenarios and as a tool to help the hiring team uncover candidate competencies quickly. We believe AI should be a tool in your hiring team's arsenal, not a replacement for ethical evaluation.
Cactus provides a library of state-of-the-art AI simulations, built in-house, for traditionally hard-to-assess customer-facing roles like customer service and sales.

We also leverage AI as a tool to help reviewers uncover and zoom in on each candidate's strengths and core competencies to determine if they're a good fit for the role.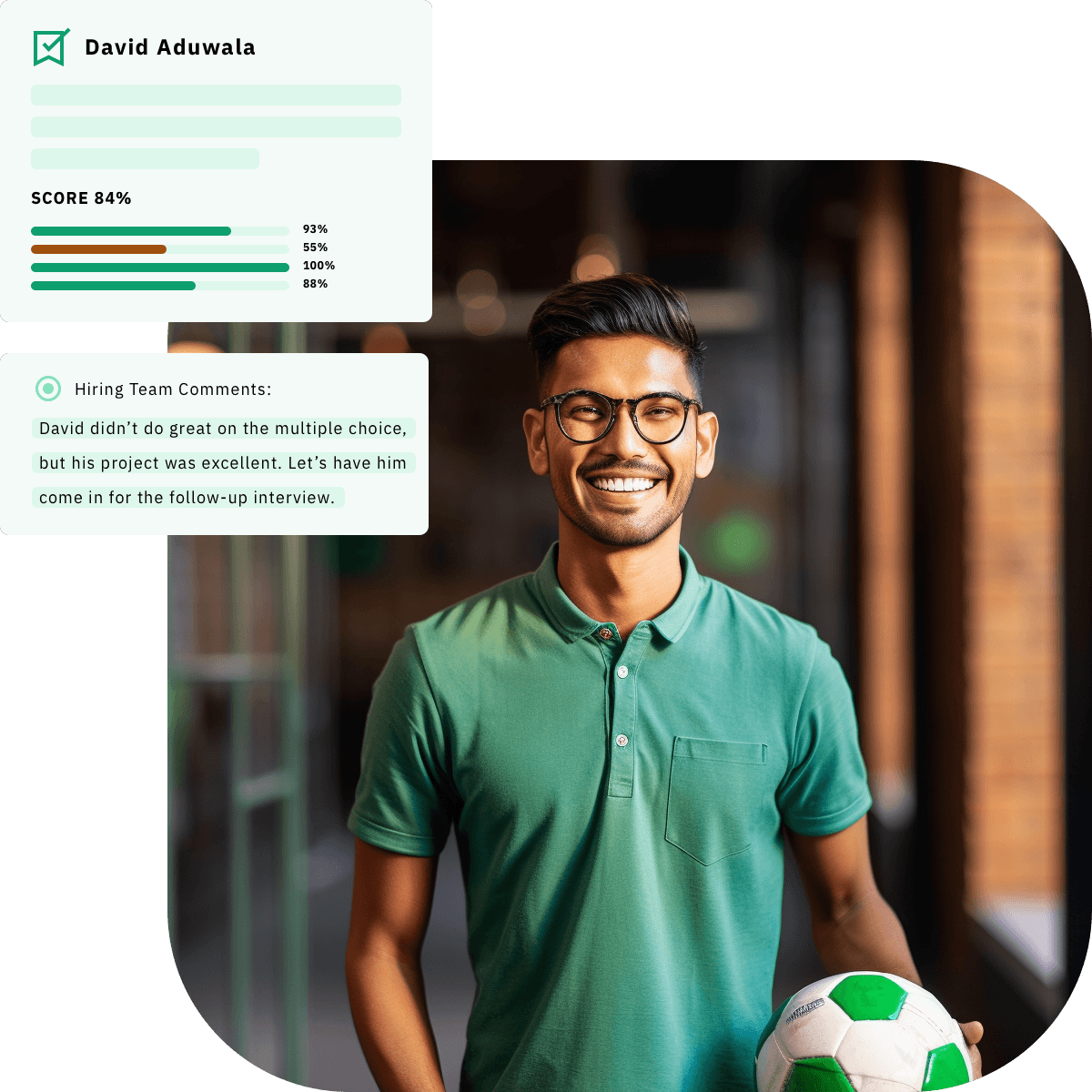 Efficient Hiring
Cross-Functional Collaboration
Modern hiring is a team sport. Cactus makes collaboration between human resources, recruiting, and the teams they serve both simple and efficient. Recruiters can manage hiring efforts across multiple teams. Everyone stays on top of their deadlines and deliverables, and filling that open role requires significantly less back-and-forth.
| Features | | |
| --- | --- | --- |
| Recruiters can join multiple hiring teams | | |
| Hiring team comments | | |
| Team grading options | | |
| Hiring team reminders | | |
| Hiring funnel analysis | | |
It's Easy to Get Started
Custom and Ready-Made Assessments
Your business is unique, and oftentimes, a one-size-fits-most assessment solution will barely check the box. Why spend time "assessing" if the assessment isn't relevant to your business?
Find and customize (or don't) a great assessment in minutes with our library.

Trying to fill an extremely unique role? Our Magic Assessment Builder can suggest an assessment based on your job description.

Every Cactus assessment is fully customizable, allowing you to mix and match modules to meet your needs.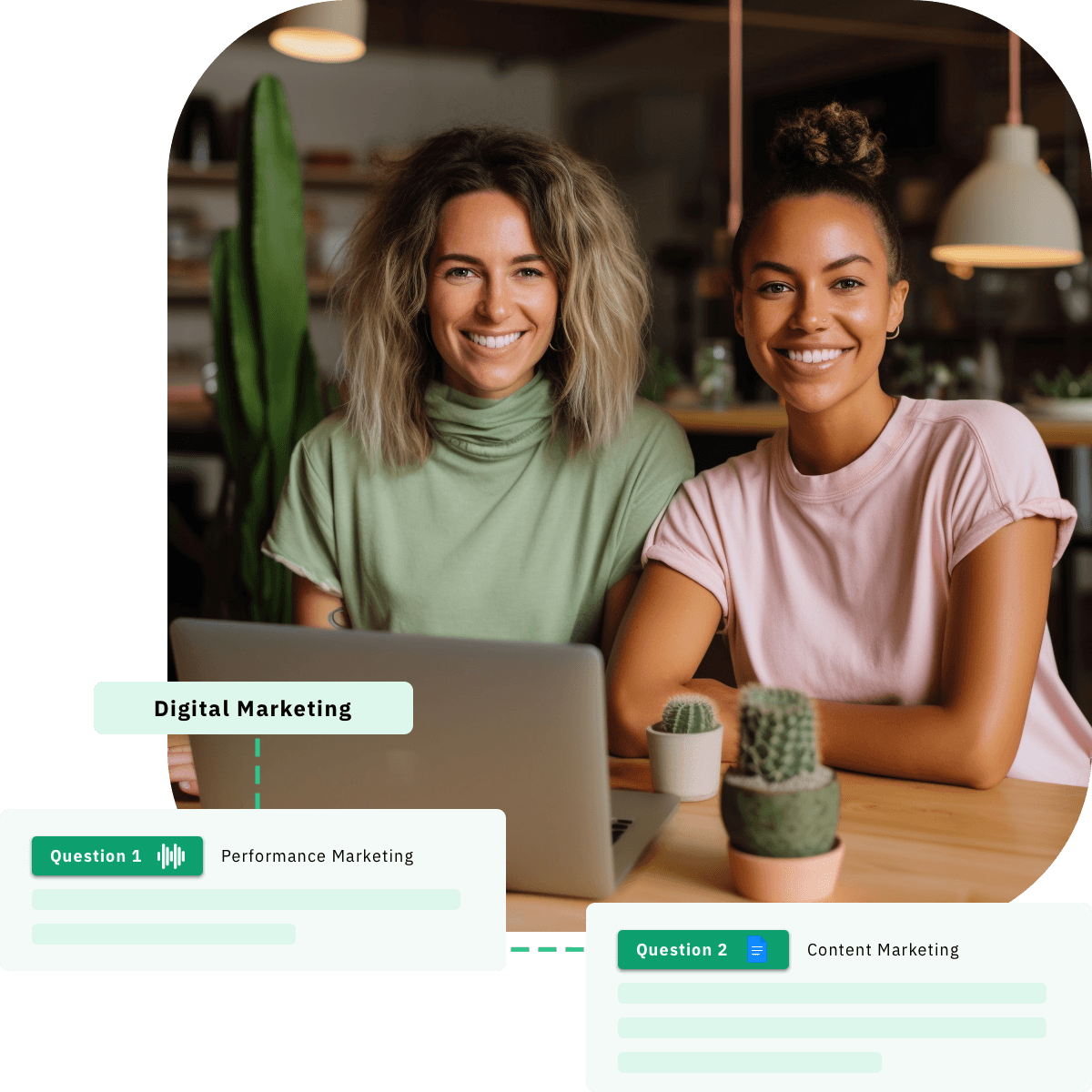 Fair & Transparent
Pricing
We believe in getting what you pay for at Cactus, and we like to over-deliver. Our pricing is fair and transparent for all customers - no sales call required.
| Features | | |
| --- | --- | --- |
| Monthly Breakdown | $29 per month | Plans start at $35k/year + add-on fee for assessments |
| Included Candidates | 100 | Contact Sales |
| Included Assessments | 1 | 0 (add-on) |
| AI-Assisted Grading | | |
| Question Types | | Games, multiple-choice, audio, video, and text |
| Plagiarism Checker | | |
Making the Right Choice
Final Thoughts
Choosing the right hiring platform depends on your team's unique needs. Both HireVue and Cactus offer solutions for assessing candidates. However, Cactus stands out with its focus on real-world assessments and AI simulations, extensive customization and collaboration features, and transparent pricing.