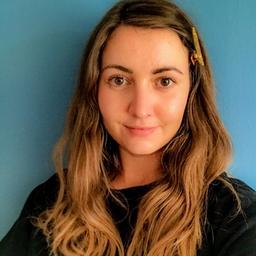 The Best Remote Hiring Tools for 2023
What are the top remote hiring tools on the market? 
If you're looking for the best tools to build your remote team, you're at the right place. 
Today, we'll cover the top remote hiring tools for sharing job posts, screening and interviewing candidates, and streamlining your remote recruitment process from start to finish.
Ready to learn more? Read on!
What is a remote hiring tool?
Before getting to the best tools, we should touch on what a remote hiring tool is.
Simply put, remote hiring tools are built to streamline hiring processes for managers and HR professionals looking to hire remote team members. 
They can be used at every stage of the process, from getting a job post in front of the best candidates all over the world, to sending an offer letter.
Best remote candidate sourcing tools
First, you need to source candidates. But what are the top tools for sourcing a remote team? Here's what you need to know: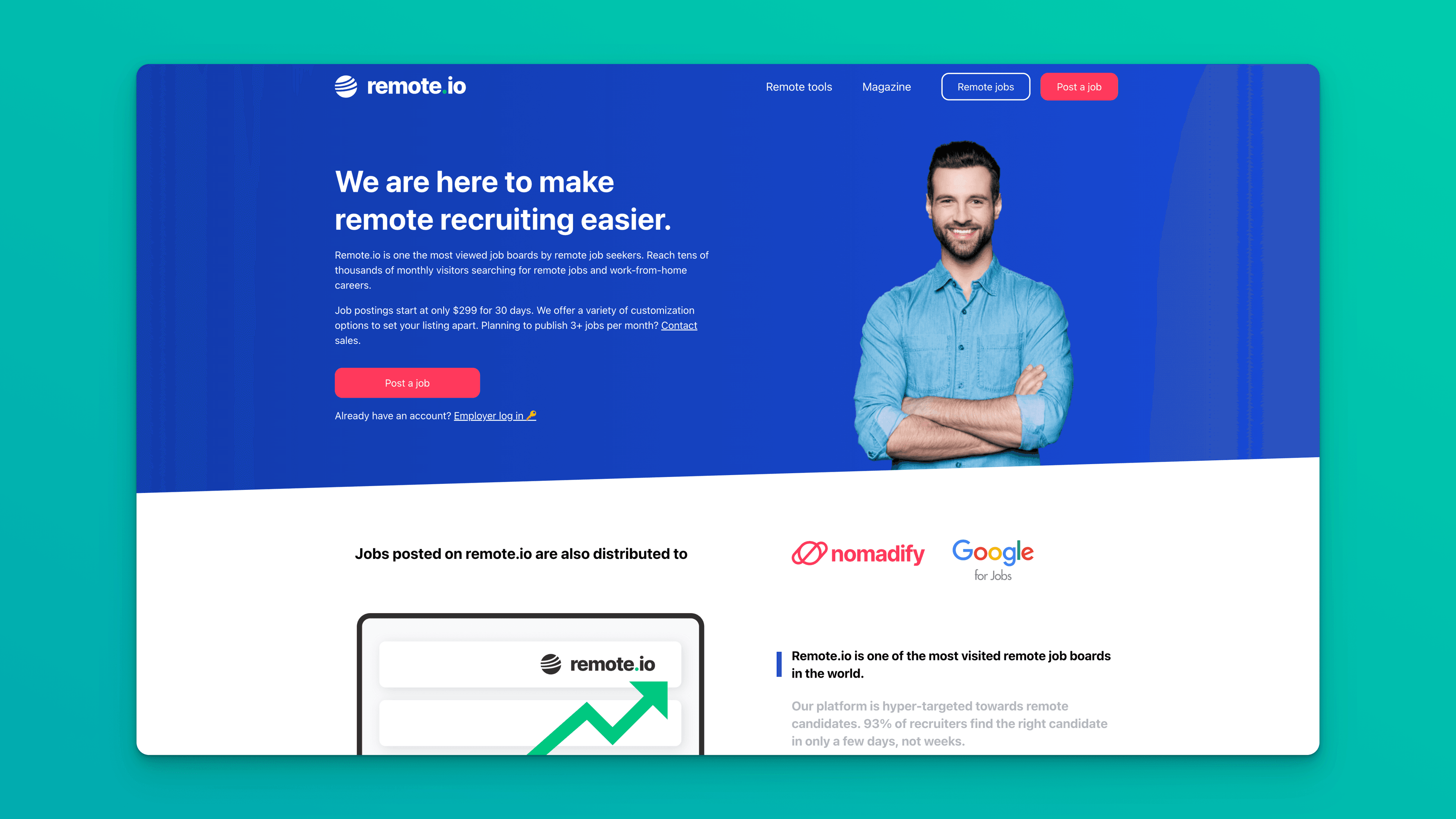 Remote.io is one of the most popular remote job boards on the internet. In other words, it's an excellent place for sourcing job candidates, since thousands of people see each of your job posts. 
In fact, 93% of job posters report finding the right fit in a matter of days rather than weeks.
Features include:
Dashboard to manage job posts
Job posts are distributed to Nomadify and Google 
Each job post is live for 30 days
Pricing starts at $299 per job post, but businesses and individuals looking to post at least three per month should contact the sales team for a customized quote.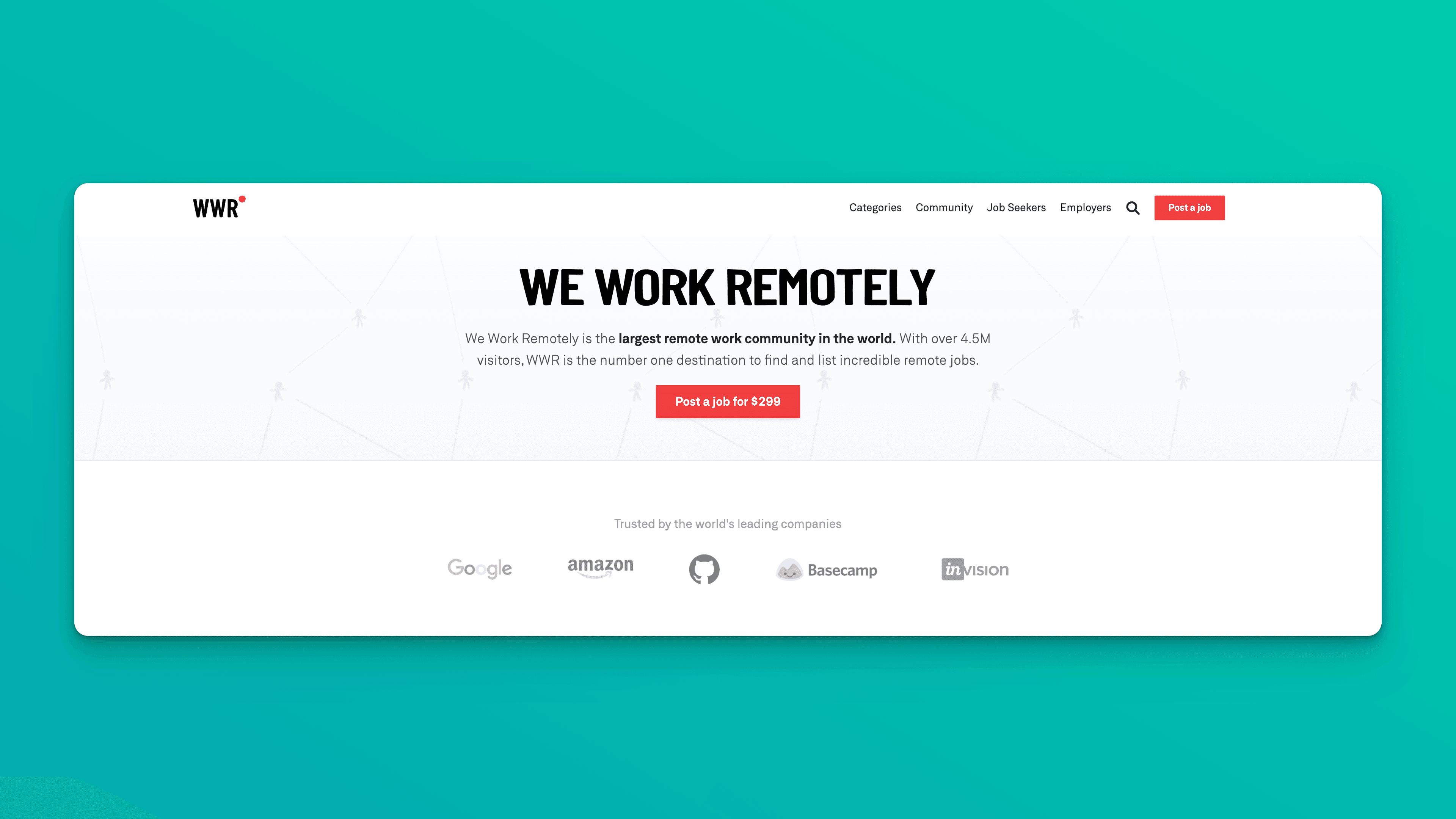 WWR has been around for more than ten years and has grown exponentially since its founding. Today, it's hailed as the largest remote community on the planet with 4.5 million visitors each month.
It's worth noting that more than 90% of employers find their next hire, and well-known companies such as Amazon, Basecamp, and Google all use it.
Features include:
Candidate filtering
Plenty of integrations
A large partner network that includes Google Jobs Network, SiteHunt, and Unicorn Hunt
Each job post costs $299 and remains on the site for 30 days. Bundle pricing is also available and ranges from 10% off for 10 job posts to 40% for 180 job posts.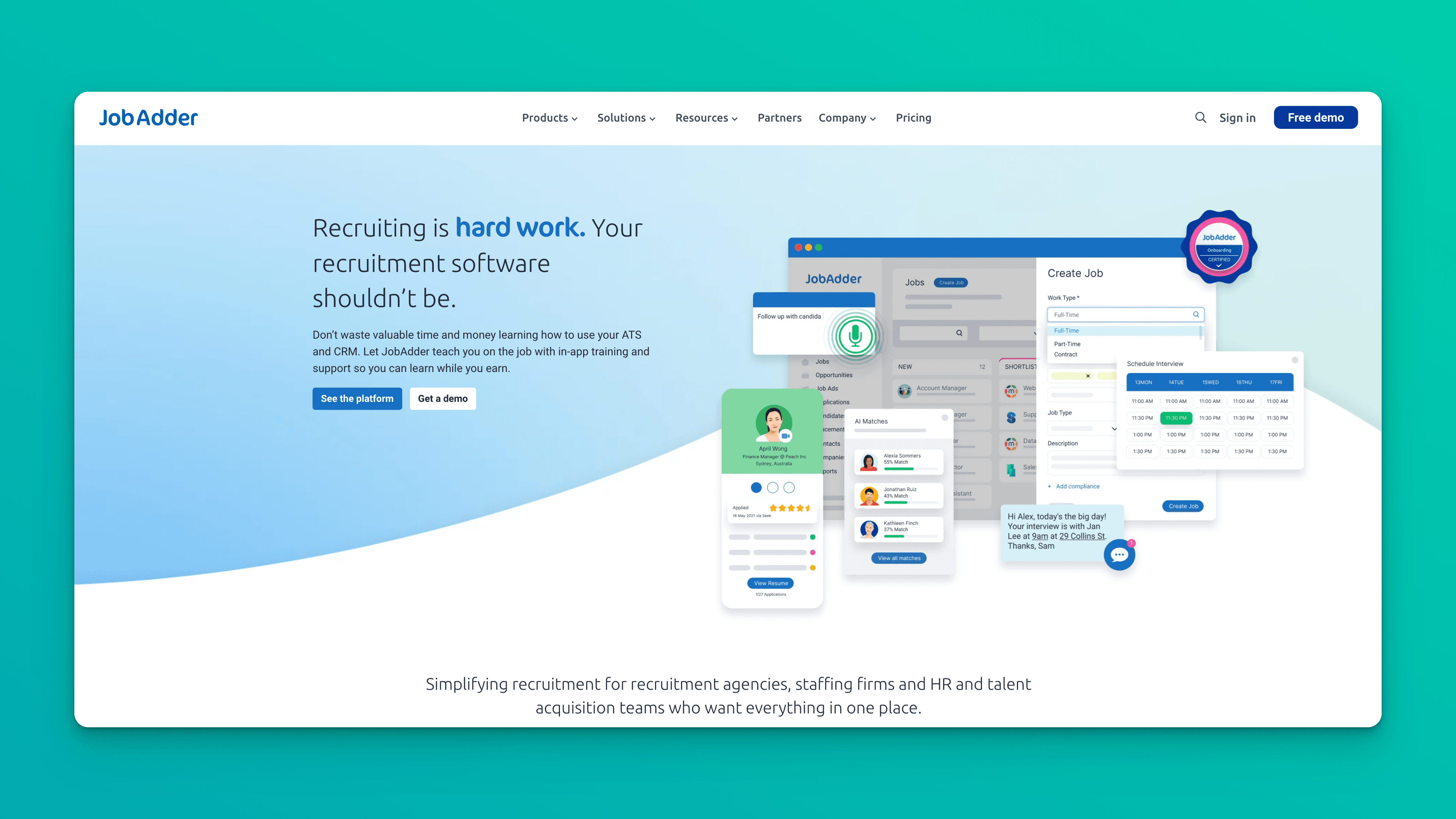 With all the job boards available, it can be hard to choose just one – so don't.
Using automated job posting software, JobAdder allows employers to write just one job ad, select relevant job boards, and post your opening across hundreds of platforms, including LinkedIn, Monster, and Indeed.
Features include:
Job ad templates
Multi-functionality platform that allows for talent management, interview scheduling, and more
Recruitment analytics
Pricing is available upon request.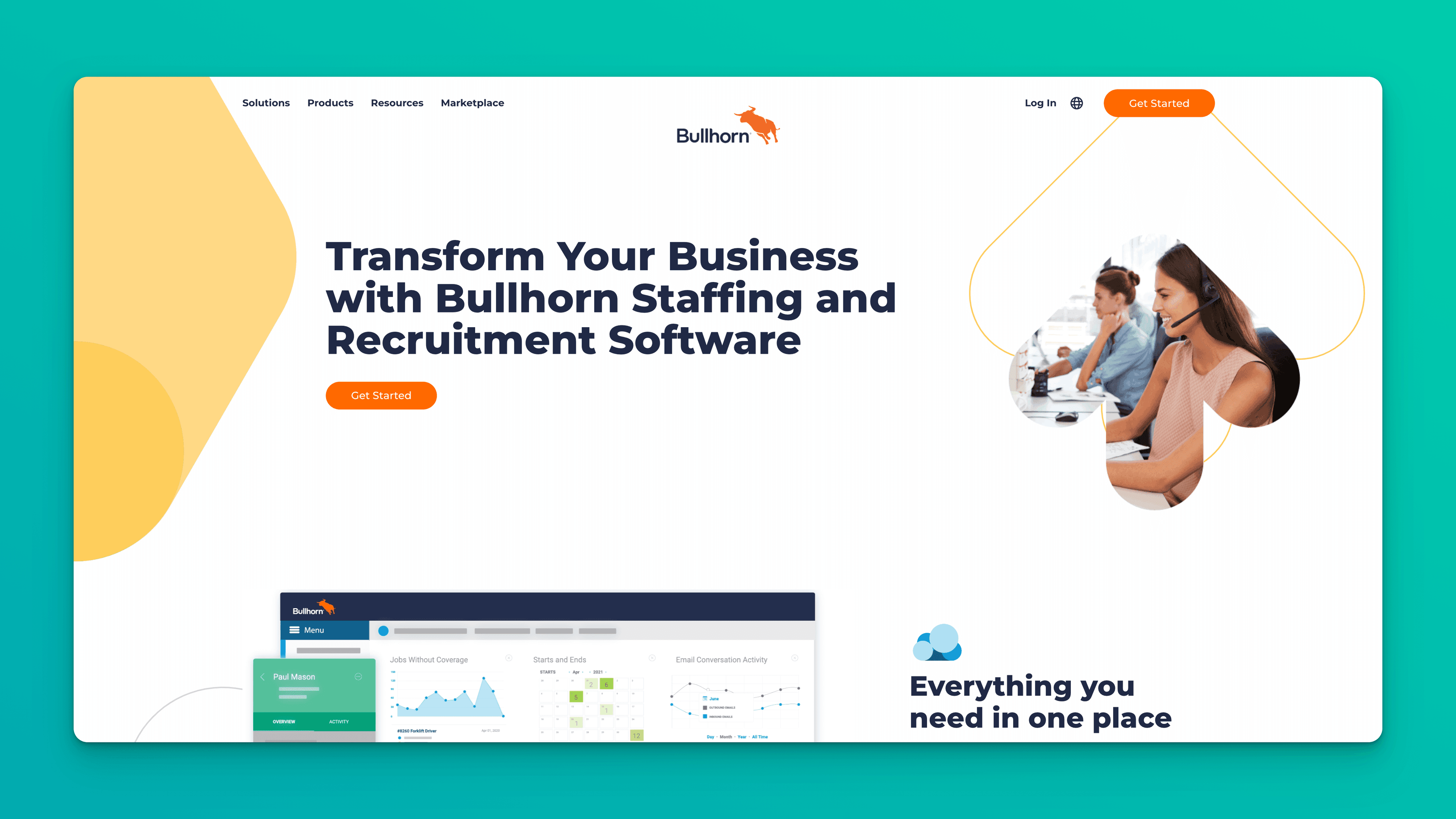 The best thing about Bullhorn is that it makes organizing and streamlining a business's recruitment process super easy. Candidates, open jobs, and recruitment-related tasks are all housed in one platform, which speeds up decision-making and employee placement. 
Features include:
Interview tools
Applicant tracking
Application management
Pricing is available upon request. 
Next, let's look at the top tools for remote interviewing:
Best remote interviewing tools 
What are the best tools for conducting interviews remotely? Read on!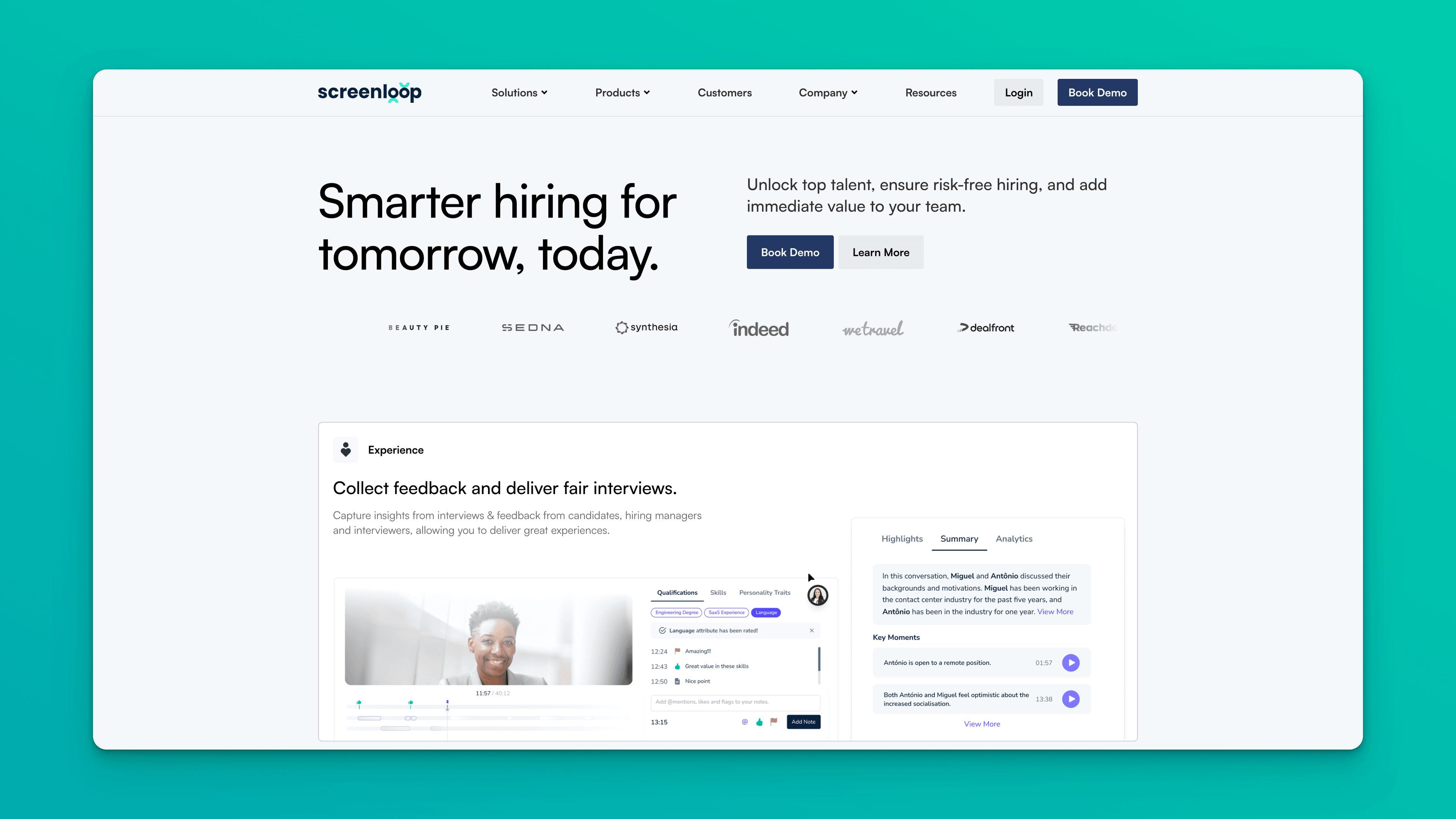 If you've ever wished you could get more out of your video interviews, you're not alone. Enter Screenloop, which provides helpful insights into every video interview.
Screenloop offers a number of features, but Interview Intelligence is one of the most useful ones. Interview Intelligence helps eliminate bias and ensure consistency throughout the interview stage while helping your recruitment team make data-backed decisions. Insights include quality score, talk ratio, and more.
Features include:
Automated referencing
Interviewer training
Candidate pulse surveys 
Pricing starts at $650 per month.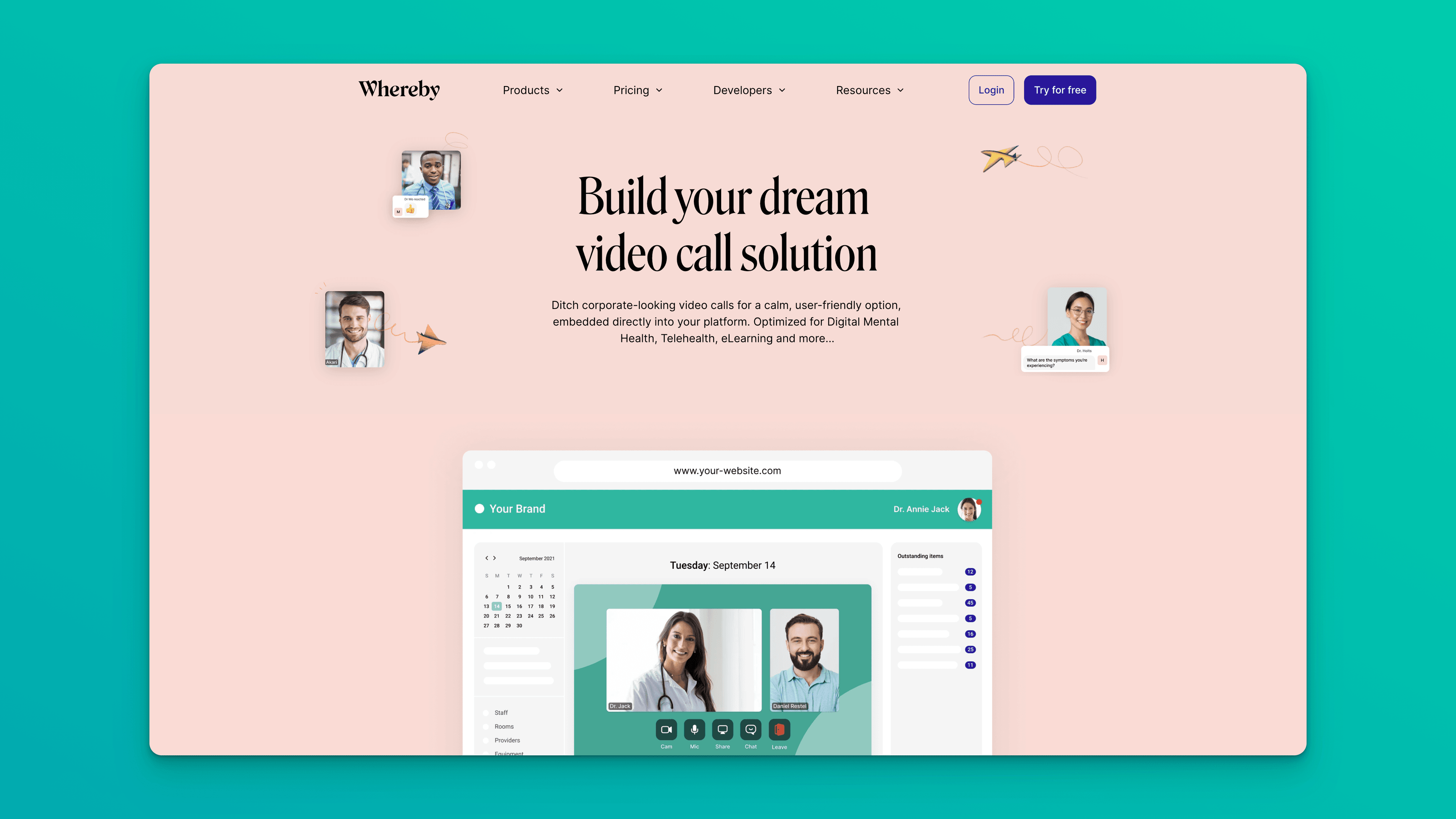 While Whereby wasn't created specifically for the remote hiring and video interview processes, it does make them easier. 
When you use Whereby, there's no need to have a candidate download video software such as Zoom. Plus, with personalized URLs, Whereby makes it easier than ever to join a video interview. 
The company has won several G2 awards, including Easiest to Do Business With (2021) and High Performer (2021), plus, its client roster includes companies like IKEA, Netflix, and Spotify.
Features include:
Browser-only video meetings
Personalized URLs
Integrations with popular tools such as Google Docs, Trello, and Miro
GDPR Compliance
The base version is free and includes unlimited one-on-one meetings.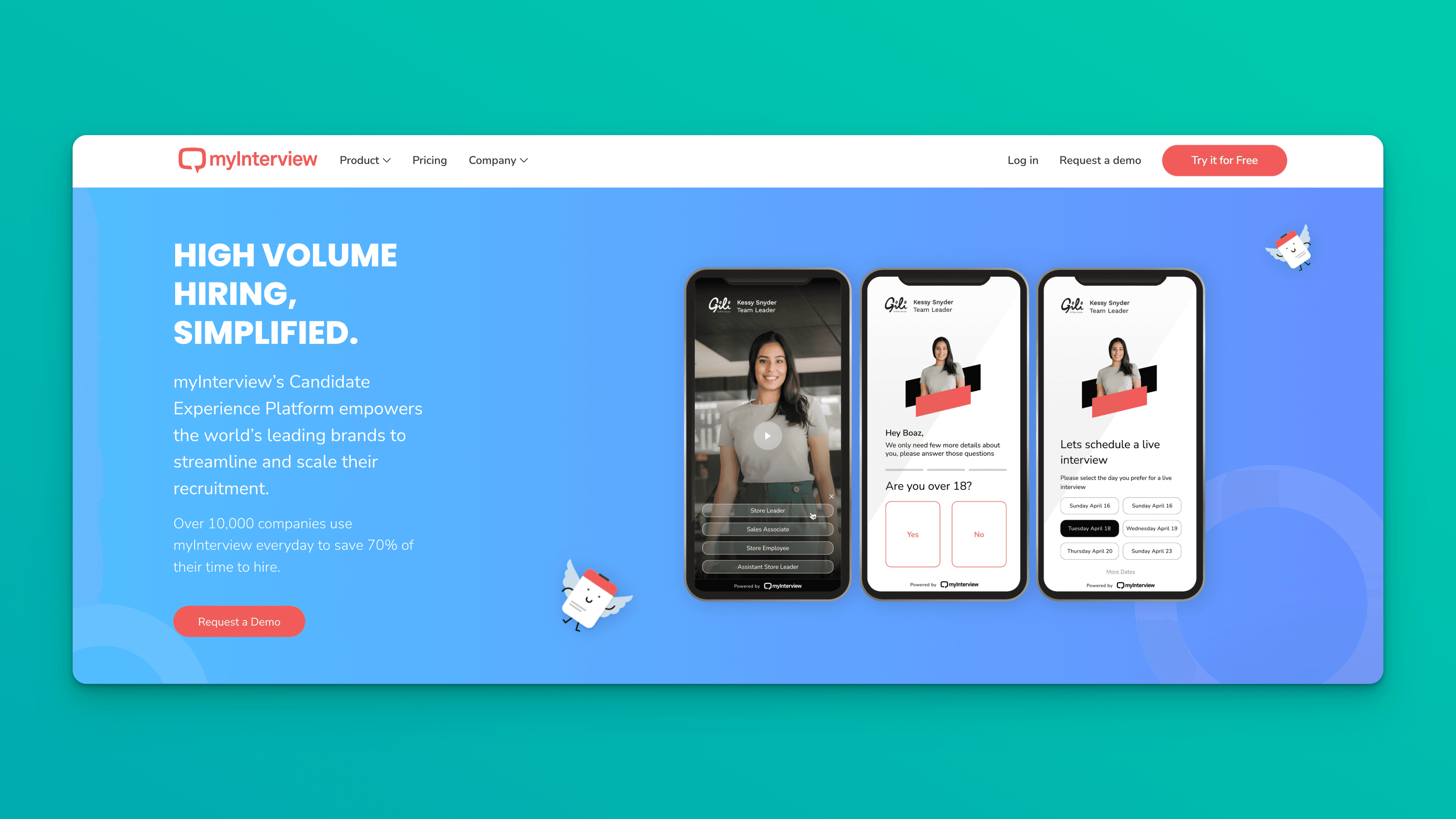 One of the toughest jobs when hiring new team members? Figuring out if the candidate is a cultural fit.
With myInterview, candidates can easily show off their personality through video introductions. The product was also built for high-volume hiring, making it a great choice if you need to hire a lot of great people, fast.
At its core, myInterview is collaborative and makes it easy for teams to understand which candidates qualify for the initial interviews. myInterview also offers features to host the first- and second-phase live video interviews.
Features include:
Collaborative candidate reviews
ATS integrations with tools such as Workday, Lever, Monday, and Workable
Customizable hiring team features that feel personalized to the candidate
myInterview's starter plan is free and includes 10 one-way interviews per month and one active job. Their mid-tier Individual plan includes up to 50 employees and costs $87 per month, and custom Professional plans are available for larger companies.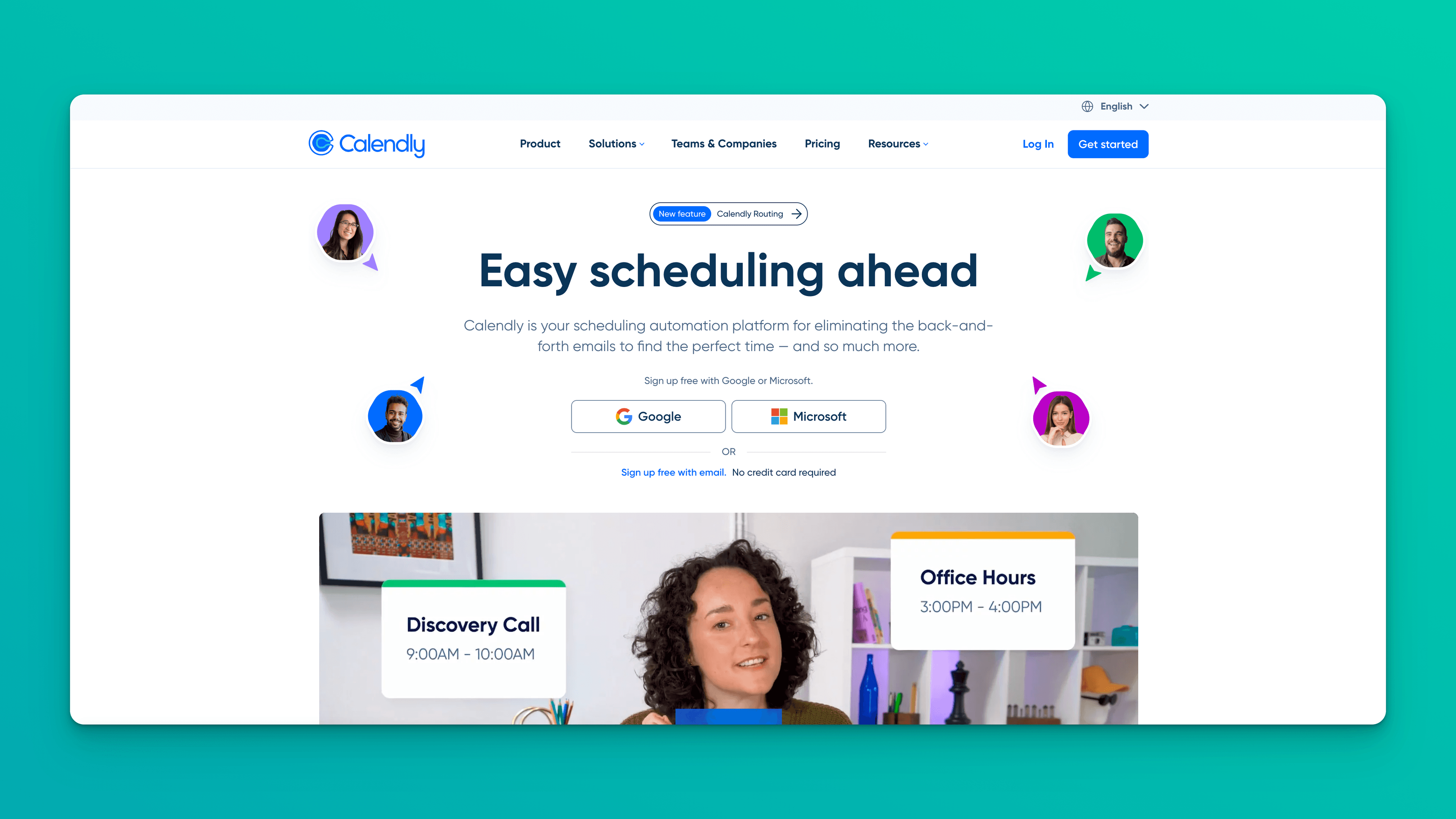 One of the most common sticking points in the remote hiring process is finding an interview time that works for everyone. Calendly and its integrations make scheduling easy, even across time zones.
Features include:
Customizable booking links
Automated email reminders
Can be integrated with Google, iCloud, and more
Calendly is free for individuals and ranges from $8 per seat per month to $16 per seat per month, depending on the complexity of your scheduling needs. 
Now you know what the top interviewing tools are. Up next: candidate skill assessment. 
Best remote candidate assessment tools
What are the top candidate skill assessment tools? Here's what you need to know.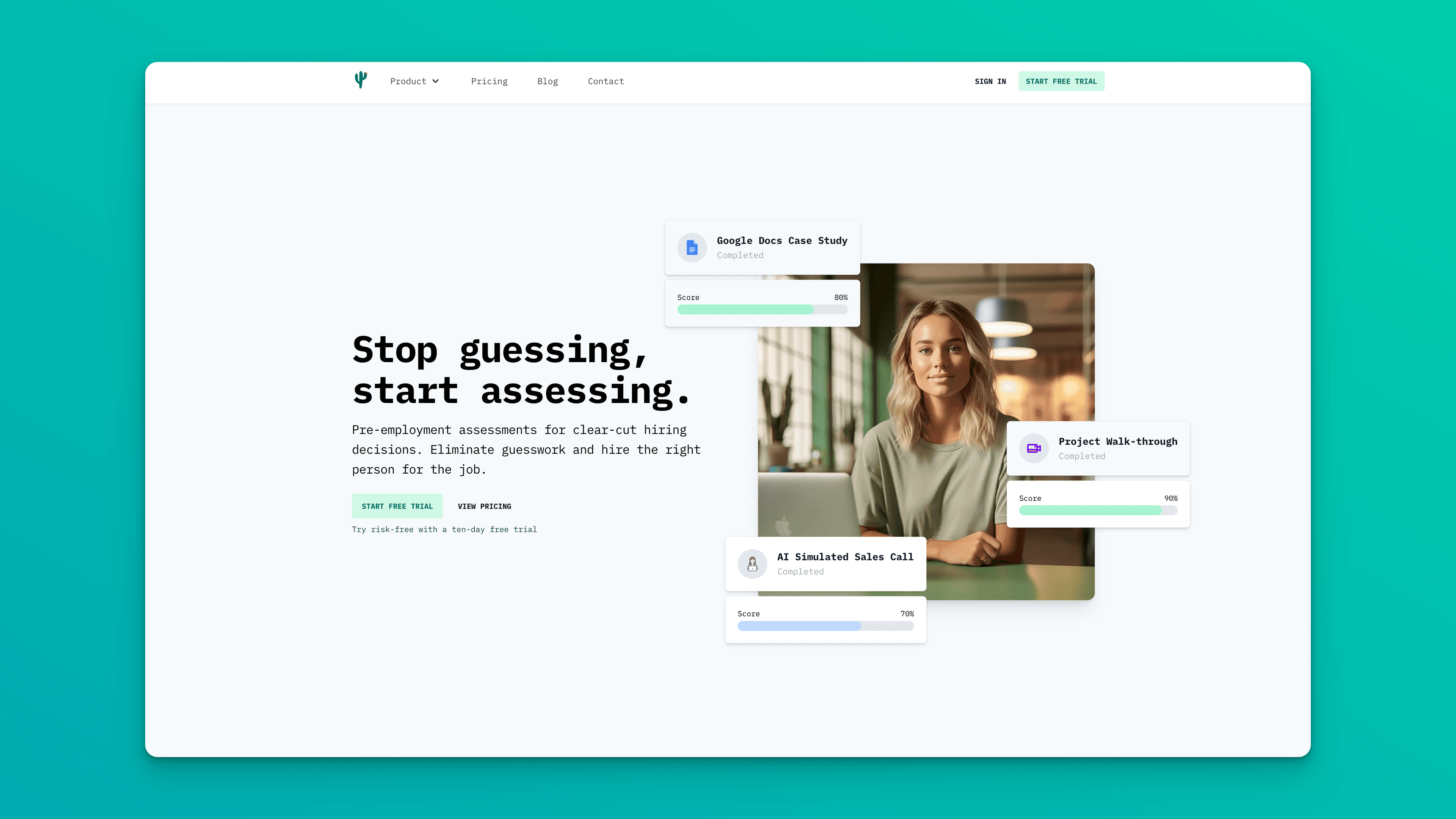 Here at Cactus, we offer pre-employment screening and assessment software for clear-cut hiring decisions. Rather than the typical pseudo-scientific personality tests often used in early-stage screening, Cactus assessments embrace the power of practical skills, using job-specific questions and prompts that accurately predict future job performance.
Features include:
A library of job-specific assessments designed by experts to assess candidates for their real and relevant on-the-job skills
Multiple assessment types, including Google Docs and Sheets style projects, auto-scored multiple choice, and asynchronous video interviews
State-of-the-art AI features, including conversation-style assessments for hard-to-assess roles like Sales and Customer Success
Plans start at $29/month billed annually to $999/month billed annually, depending on your hiring needs and team size. Enterprise pricing is available upon request.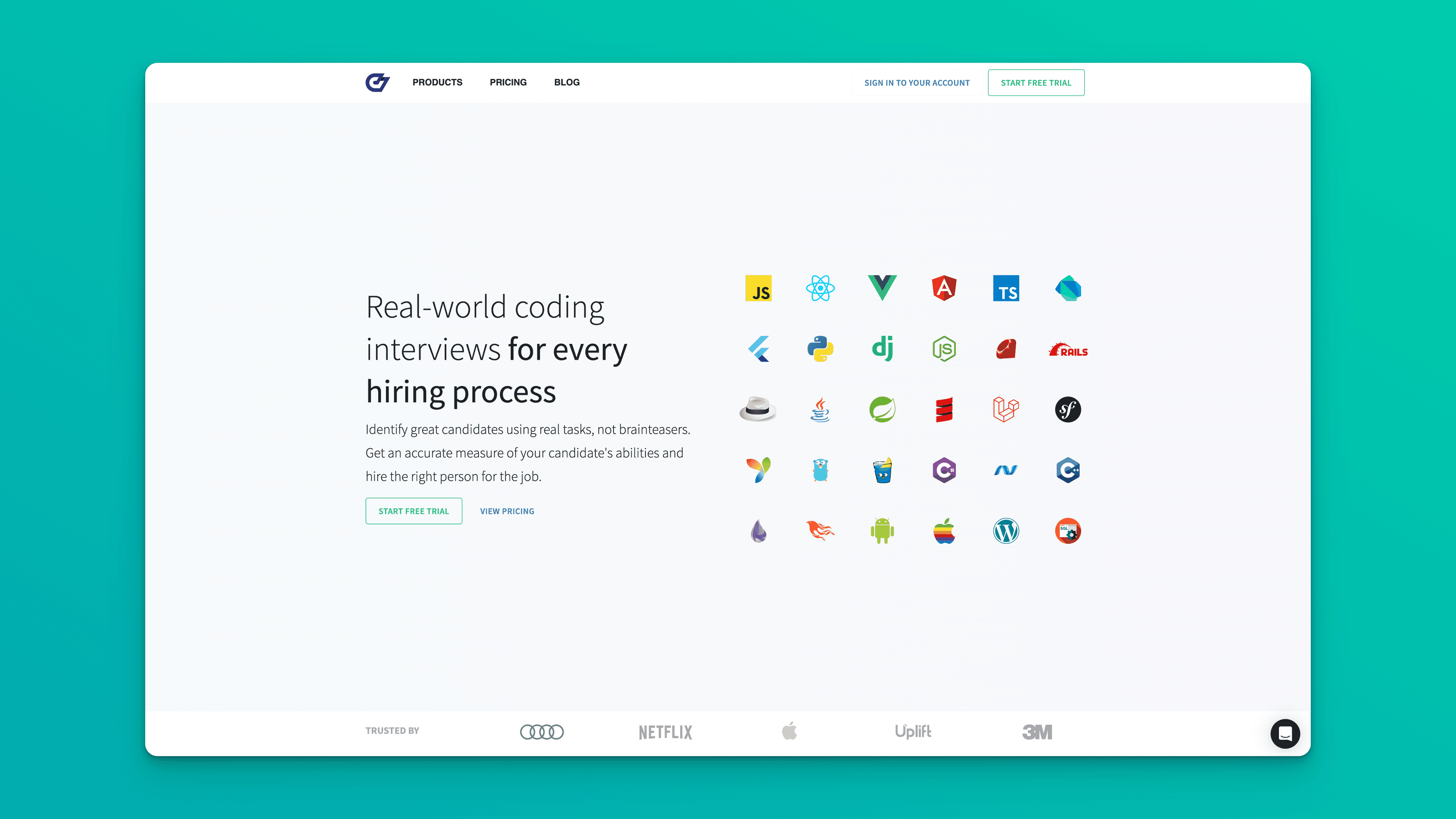 Looking to hire for your next technical role? CodeSubmit offers a library of real-world tasks that help you gauge a candidate's coding skills clearly and accurately. Assessments are available for more than 70 languages and frameworks, ensuring that you will find the right and relevant assessment for your open role.
Features include:
A library of hundreds of real-world take-home style coding challenges that resemble work faced on-the-job
CodePair pair-programming interviews: a best-in-class live coding interface that supports single-file and multi-file coding challenges
Asynchronous "one-way" interview questions
Native integrations with Greenhouse, Lever, Slack, and Personio, plus many other tools via Zapier
Their super flexible pricing ranges from $199 per month to $499 per month, depending on the number of candidates your team expects to interview. They offer both monthly and annual plans, and Enterprise pricing is available upon request.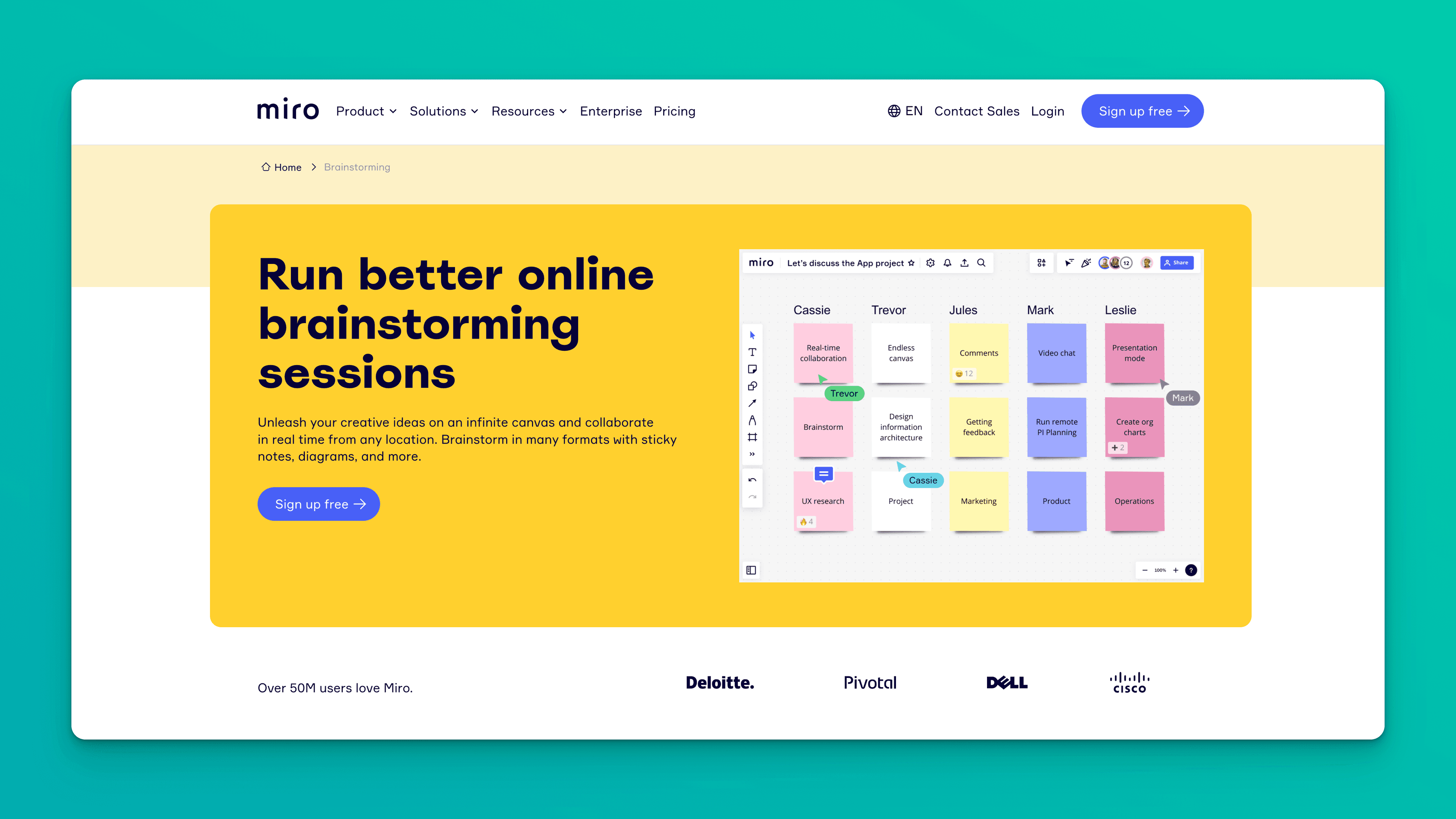 Miro can be leveraged as a great tool for collaboration during the talent assessment process.
As a digital whiteboard, Miro allows users to connect asynchronously or in real-time to collaborate on a number of tasks. It's made for brainstorming, diagramming, and more.
Features include:
Can be integrated with several apps including Zoom
Customizable templates
GDPR- and CCPA-compliant
Miro is available for free (including a single workspace with three boards). Paid plans range from $8 per member per month to $16 per member per month.
Best remote hiring tools for extending offers
You've found your candidate. But how do you choose the right tools for extending an offer? That's what you'll learn next.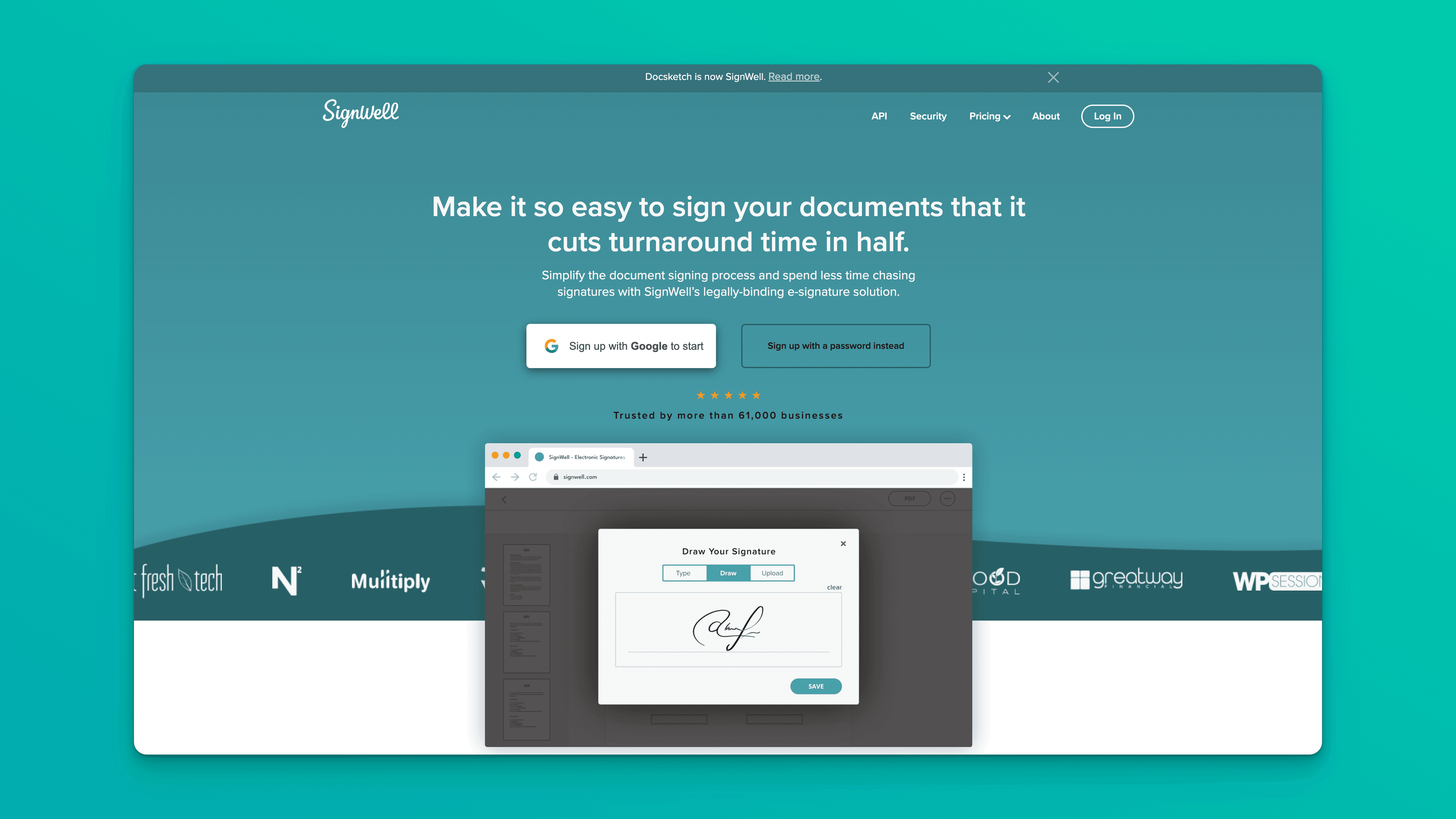 SignWell makes it easy to draft and sign an offer letter, send it to your candidate, and get their signature from any device. Each letter is legally binding and can be integrated with several software systems via their super developer-friendly API.
Features include:
Customizable branding
E-signature API to automate signature requests online
Embedded signatures
Pricing ranges from free for one sender and up to 3 documents a month, to $24 per month for three senders and unlimited documents.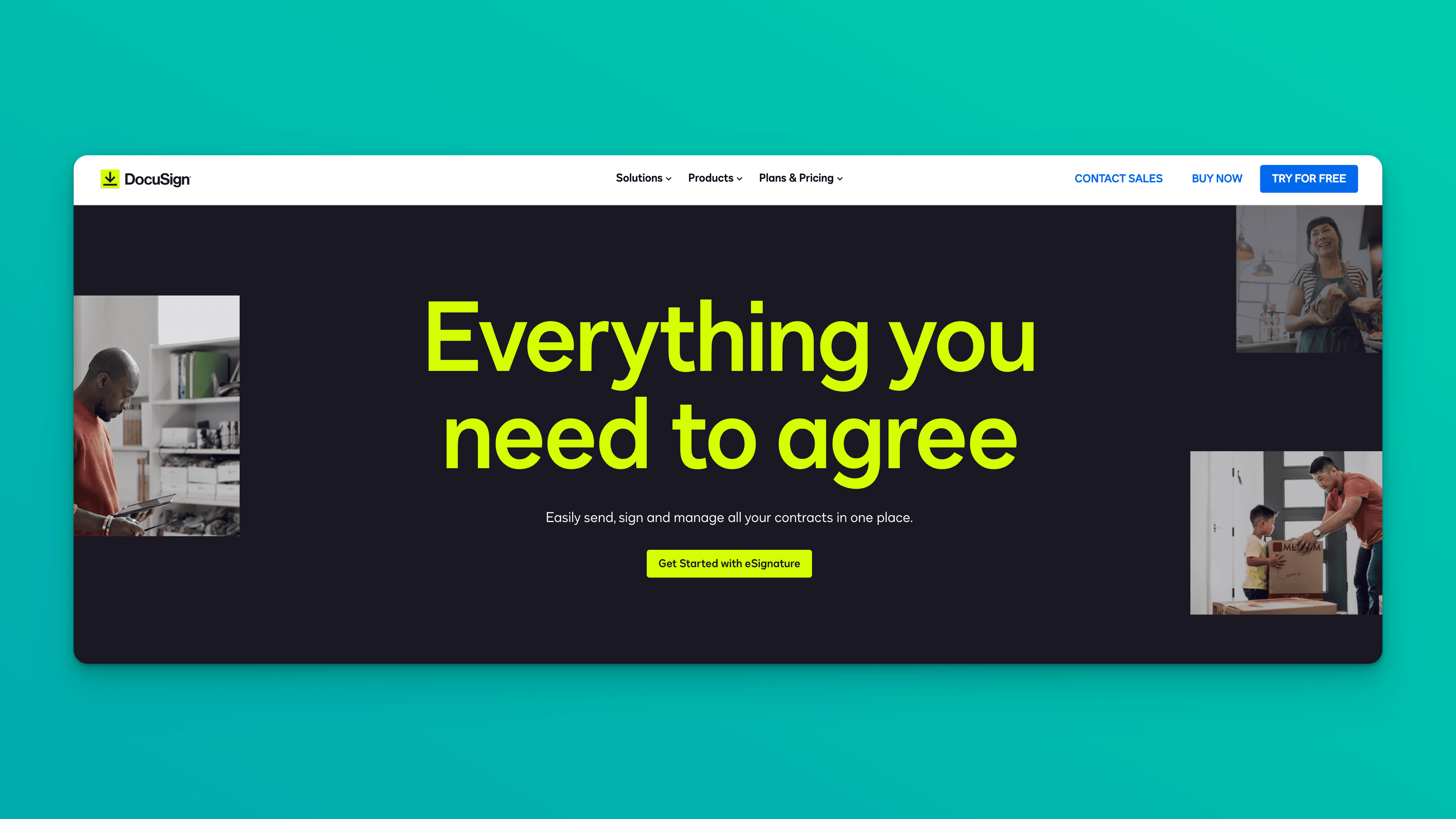 The largest companies in the world, including Apple, rely on DocuSign for their electronic signature needs – including employment contracts. Letters can be sent and signed on any device and the platform can be integrated with over 400 applications.
Features include:
Dynamic document generation
Signer ID Verification
SMS delivery
Pricing ranges from $10 per month to $40 per month. 
Best HR tools for remote teams
A good HR department – with a great onboarding process – can make or break a remote hiring experience. And here are the top tools to choose from.
HiBob enables new employees to complete their paperwork digitally, automate onboarding flows, and get to know their colleagues with a People Directory. 
Features include:
Preboarding
Payroll hub
Compensation
People Analytics
Contact sales for pricing.
BambooHR is an all-in-one tool for recruitment processes. With this tool, you can do it all, from evaluating candidates to hiring and onboarding the right fit as quickly as possible.
With the simplified onboarding, your new hire will be able to focus less on the paperwork and more on the fun part of starting a new job, such as finding out what their first few weeks will look like.
Features include:
Mobile hiring app
New-hire onboarding 
E-signatures
Employee records
Bamboo is priced on a per-employee per-month basis. Custom pricing is available upon request.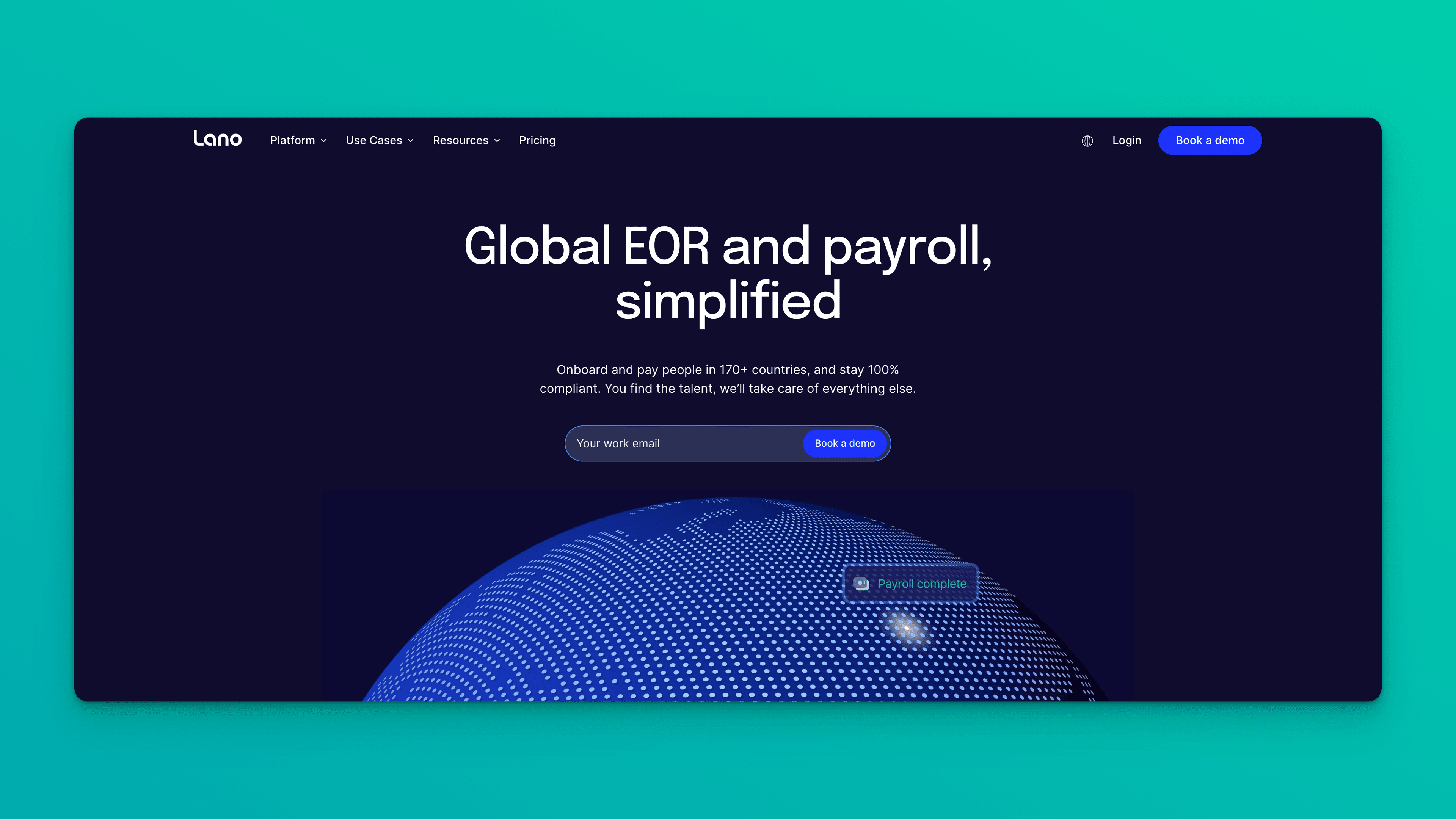 The beauty of a remote team is that you can hire anyone – anywhere. Lano was built to help companies do that without worrying about compliance or local laws.
Features include:
Contractor management
Employer of record (EOR)
Global payroll services
Lano starts at €2.50 (approximately $2.75) per employee per month. 
How to successfully hire employees remotely
When navigating the hiring process remotely, there are a few things to keep in mind:
Clear job descriptions: As you write your job post, make sure that the job description is as clear as possible so that candidates can easily understand what the job is, the qualifications you're looking for, and the tools they'll need to be successful.
Structured interview process: Before it's time to jump on that call, you need to have a clear idea of how you'll conduct your interviews. Which software will you be using? Which questions will you be asking? Will the interview be easily accessible for everyone involved, regardless of location or ability? In-browser video platforms are great for this. 
Continuous communication: Finally, clear and continuous communication is crucial to a remote team's success, and it starts during the hiring process. Just as you expect your candidates to be clear and prompt in communicating with you, you should aim to be extremely transparent and organized regarding the interview process itself. Be available for any questions they might have, and always provide the candidate with their next steps, including a timeline. If you don't have an answer to their question, let them know you'll find one.
Conclusion
​​There you have it! Those are the best remote hiring tools available today.
Do your research and due diligence to determine what best works for you, and make your hiring process easier than ever! 
Are you ready to streamline your remote hiring process and find the right people for your technical roles? 
Cactus can help you identify the best talent for your open roles.