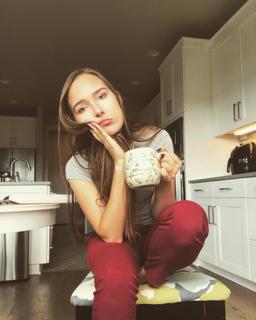 Chief People Officer: What the Job Entails & Why It's Important
With their unique combination of leadership, strategic vision, and human resources expertise, Chief People Officers are integral to ensuring that companies can achieve their goals.
But what does the job entail?
Read on to learn more about the expectations and responsibilities of a Chief People Officer (CPO) and why this role is a vital part of any successful business.
Why is it so important to have one?
According to Deloitte's Global Human Capital Trends 2016 report, 92% of executives expressed a need to redesign their organizations to optimize employee engagement and retention. 82% of that same survey audience said that culture was a big competitive advantage for hiring.
In a competitive and evolving job market, it's becoming increasingly important for companies to have a strategic vision for attracting and developing talent. Rather than checking the necessary boxes with recruiting and hiring processes, companies realize that driving business growth and profits requires optimizing the employee experience for more meaningful work.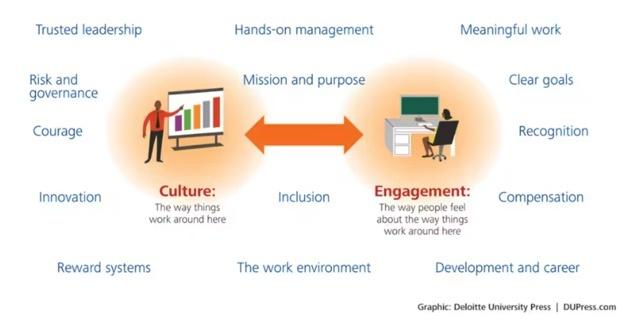 Nearly 70% of executives agree that improving how employees feel at work results in better productivity and overall performance. However, as Professor Jochen Menges, chair of human resource management and leadership and director of the Center for Leadership in the Future of Work at the University of Zurich shares, executives "lack solutions" that effectively uplift employees to "be, do, and feel their best at work". Developing these solutions is where a Chief People Officer's role comes into play.
Not only can they manage the strategy of engaging and retaining a well-oiled team, but they act as advisors on every people-centric part of the business, from recruiting to professional development.
Their role also involves reinforcing the company culture. In the early stages of most companies, a company's culture is developed by the founders. As the company grows and more initiatives and projects are added to the pipeline, it's important to have someone on the team who can be the "storyteller" for the company and make sure the company's values are reflected. The work that a CPO does to help advocate for culture shapes a company's future for years to come!
Here's what this looks like on a day-to-day basis:
A day-in-the-life of a Chief People Officer
"As the title implies, I spend the majority of my day thinking about our employees. At the end of the day, if our employees don't like and respect their leaders, all of the money and benefits in the world aren't going to keep them."
As Kim Castelda, CPO of Bullhorn notes, a typical workday involves many tasks that contribute toward making an employee's life better at work, all while supporting business operations.
CPOs have a broad job description, which may include the following: 
Analyzing HR trends and outlining risks and opportunities

Managing the strategies behind building and retaining talent

Creating and managing off-boarding plans

Overseeing the development of diversity, equity, and inclusion programs

Developing policies around recruitment and compensation

Managing budgets related to human resources initiatives

Advising the CEO on business strategy, workforce spending, and ROI

Participating in relevant board meetings

Assisting with succession planning

Listening to and helping address employee feedback

Communicating company-wide initiatives to employees

Sourcing and providing resources for workplace well-being

Connecting employees with giving and volunteer efforts
Each company will have its own key focuses and objectives for its workforce, so a CPO's daily responsibilities will vary and hold different weights depending on an organization's priorities, size, and industry.
For all tasks, CPOs will manage direct reports across HR functions, including HR managers, talent acquisition managers, training managers, compliance advisors, and staff coordinators.
Now that we've looked at the responsibilities, let's take a look at how this role compares to other senior human resources roles.
What differentiates a Chief People Officer from other HR roles?
The role of Chief People Officer is a newer executive role that has grown more commonplace in recent years. Previously, the highest-ranking human resources roles were rather infrequently reflected in a company's C-suite. In some instances, HR was viewed as purely administrative.
When it comes to the growth and success of any modern company, people are a valuable asset, and more companies are elevating their senior human resources professionals to the executive level.
All that said, is a Chief People Officer just another title for a Chief Human Resources Officer (CHRO)? Andy Raymond, Director of Redline Executive, notes that the CPO role is more strategic: 
"Chief Human Resource Officers will often focus on policy and process, whereas a Chief People Officer is more about people, culture, and workplace strategies."
While they have domain expertise in human resources, CPOs are tasked with looking at the overall strategy and performance of a company. They maintain a birds-eye view and have their finger on the pulse of what's happening in marketing, finance, and operations. From there, they report directly to the CEO to share their insights and strategic plans.
In one episode of the podcast Flip Flops and People Ops, they compare the role of people operations to HR, using a house as a metaphor. HR builds the structure of the house, but the inside is empty. People operations, as in the case of the CPO role, is concerned with filling the house with furniture (aka creating a more holistic employee experience).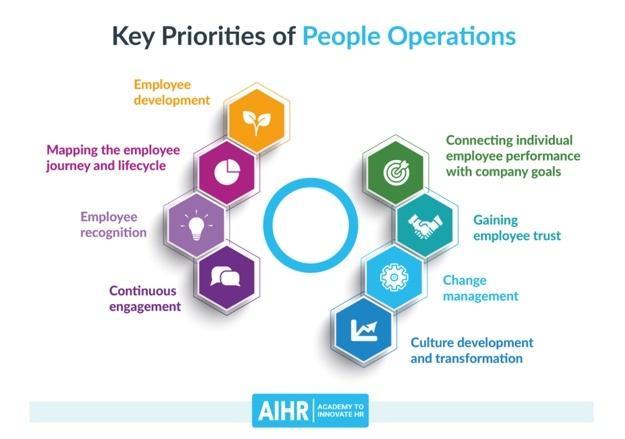 As you can see, the CPO role differentiates itself from other HR roles. However, there are other naming conventions or alternative titles to be aware of that operate in the same way as a CPO role in many ways. Job titles may include Chief Talent Officer (CTO), Chief Culture Officer (CCO), Head of People and Talent/Culture, or Chief/VP of Talent/Culture/People Strategy.
A CPO has a broader lens, but a sharp focus on managing and strategizing to champion employee needs effectively. The role requires certain skills to succeed in the job. Let's take a look at those next!
The essential skills of the CPO
What specific traits and skills make for a great Chief People Officer?
Active Listening: As a role tasked with receiving and acting on employee feedback, active listening skills are critical. Employees want to know they can share their concerns and feedback and feel heard.
Analytics-Driven: Approximately 86.9% of people management executives believe that people analytics is a key competency. From informing forecasting and promotions to looking at employee engagement, the predictive power of data allows for informed decision-making versus relying on "gut feelings". 
Authenticity: Along with being a great listener, a CPO needs to convey that they are a person that other people can put their trust in. Being open, honest, and genuine goes a long way toward helping a CPO build successful relationships, which are critical in this role.
Creativity: Being able to problem solve with creative solutions is essential for CPOs in charge of developing new policies to increase employee engagement and performance. Creativity also comes in handy for CPOs in negotiation and conflict resolution. In a study by the Adecco Group, executives noted creativity as 'very' or 'extremely important'.
Conviction: In a Heidrick & Struggles report created by current CPOs for future CPOs, conviction was one trait that was emphasized in helping drive the agenda to prioritize people. Having conviction means being comfortable going against the flow, advocating for initiatives, and "being your own person" when faced with scrutiny and ambiguity in the role.
Empathy: Chief People Officers are at the intersection of people at all times. They need to showcase strong emotional intelligence and be able to practice empathy, whether they're communicating with employees, vendors, stakeholders, or other executives.
Financial Literacy: CPOs must understand the financial picture to effectively allocate budgets and convey ROI to team members and key stakeholders. This involves understanding profit and loss, how the business makes money, and how investors assess the business.
Leadership: With a role at the executive level, CPOs need to be able to collaborate with team members, board members, shareholders, and other executives to make sure that everyone is aligned on strategies and business goals. Leadership in this role requires cultivating networks, both internally and externally, and essentially stepping in to help run the business.
Next, let's see what it takes to become a CPO. 
What's the path to becoming a Chief People Officer?
While there is no fixed path to specifically becoming a CPO, the job follows the requirements of other senior human resources roles. Many roles require a Bachelor's degree. A Master's is also sometimes required and can be helpful in a competitive job market.
Additionally, over half of the Vice Presidents of HR and CHROs hold at least one HR certification. Common certifications include the Professional in Human Resources (PHR),
SHRM Certified Professional (SHRM-CP), and the Senior Professional in Human Resources (SPHR).
Beyond certifications, the role requires business experience. It's often beneficial that first-time CPOs have prior experience leading business projects outside the HR domain. A new CPO should expect to conduct due diligence by researching people, balance sheets, annual reports, and analyst reports for the company they are joining to understand the business landscape better and come into the role with data and background knowledge. That knowledge will later form the backbone of future initiatives.
All of the above preparation is necessary when it comes to navigating the major challenges that come with the job's territory. We break those down next!
The major challenges faced by a CPO
A CPO often navigates obstacles in organizations that are unique to their role and may not have been addressed previously, if ever, in the history of the company:
Workforce disruption
In the last few years alone, Chief People Officers have been in the unique position of helping their companies navigate remote work and manage distributed teams throughout the pandemic. Succeeding in the role has required unlearning decades of workplace behavior, forgetting the 9-5 workday, and instead: advancing bravely into an unknown future of work.
Such was the experience of Dropbox's Chief People Officer, Melanie Collins, who was in charge of creating the company's Virtual First strategy. Doing so involved forming an entire set of company principles that they used to guide their approach to overhauling their employee experience and culture, which included looking at the company mission, human connection, the flexibility of work, and the long-term business health of the company. All of this led back to supporting employees facing isolation, burnout, and the loss of community at work. 
Post-pandemic workplaces
Gordana Landen, CHRO at the Adecco Group, notes that while the pandemic has made addressing human challenges more urgent than ever, there is an opportunity to "reshape the world of work to one that is more human-oriented, resilient and inclusive in the decades ahead."
As companies return to the office and re-engage after the pandemic, there's a greater emphasis on making mental health, equity, diversity, and company culture a key part of meeting agendas. CPOs are in charge of forging the path ahead for companies to foster workplace well-being in these key areas.
The pace of change
As BevSpot's CPO, Courtney Gannon, shares:
"Employees at BevSpot, and other companies, want to see things such as their careers, compensation, and the business progress so quickly that it is challenging to keep up with that need."
For a CPO, it's important to foster alignment between employees and managers so that employees feel heard in rapidly changing environments and prepared for the next step in their careers. In a fast-paced and tech-focused world, CPOs need to be able to identify with people and the technology that helps support workforce development and work to align the goals and incentives of the employee with those of the company.
A multi-generational workforce
Creating talent strategies for today's world requires staying informed of the needs of employees within multiple age groups. Doing so is a complex dance of maximizing meaningful work, compensation, and contribution, and companies already feel the stress of this challenge.
According to Deloitte, there is a "readiness gap" that needs to be filled by professionals. 77% of organizations expressed that leading multigenerational workforces is critical to their success in the next 12-18 months. However, only 10% shared they were confident in addressing this challenge.
Interestingly, there's a shrinking gap between what generations seek in their respective jobs and careers. Across all generations, most people have similar expectations regarding flexibility, job security, and career trajectory.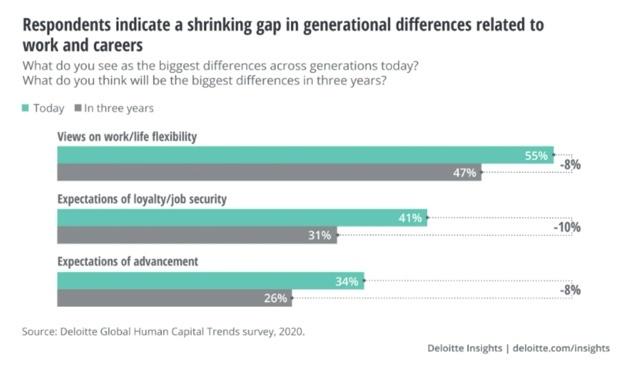 The resulting challenge that CPOs need to overcome is making sure that each generation can express their needs in their own unique ways. From there, solutions will involve fulfillment on an individualized basis in a way that aligns with the interests and values of employees.
Wearing multiple, wide-brimmed hats
Whether helping to cultivate and maintain company culture or finding themselves neck-deep in data analytics, CPOs must maintain a powerful position that involves having their eye on multiple areas of a functional business. Plus, they need to cultivate strategic relationships with everyone from the newest employee, to the Board, and the CEO. That's no small feat!
Amy Mosher, the CPO of isolved, shares that her role involves collaborating with employees at all levels of the organization while working on projects with scopes extending beyond HR. All of this comes with interfacing with business leaders and employees throughout her day to help support their goals and objectives. With this, her secret is a "tremendous amount of discipline" when it comes to scheduling and setting aside work hours to stay present and engaged.
The role of CPO requires being strategic across multiple areas, and prospects for the role suggest that this scope will continue to expand!
The future of the CPO role
The role and functions of a CPO have changed the human resources landscape in applying an operational and strategic lens to people management. With the role's challenges come massive opportunities.
For one, it reflects the potential for more female representation at the C-suite level. According to a 2020 CHRO trends report, 78% of CPOs are female, making this one of the few C-suite roles women dominate. According to Bill Greenhalgh, CEO of the Human Resources Professionals Association, this trend has a positive impact on the current talent economy. He shares that female HR leaders bring in the skillsets to attract and retain talent, whereas male heads of HR are focused on strategic activities.
Going forward, the CPO role reflects an overall opportunity to rebrand human resources. That's according to Eugenie Fanning, the Vice President of People for Squarefoot. With HR labeled more as "people", there will be a continued departure from a dated system of process and paperwork.
"CPOs are emerging as stakeholders in the overall long-term success of companies. The evolution of this role is a long time coming. While it may crop up more in growing companies looking to standardize processes, it's a growing trend everywhere."
The CPO role is a marker for the future of work where workplaces and workplace leaders "meet people where they are". Practically, this looks like fostering connection, well-being, belongingness, and flexibility to help meet the changing needs of key players behind every business' success - the employees.
Pete Church, the CPO of Point32Health, shares his take: 
"Our needs and norms as people are constantly evolving, and now we're thinking differently about how the workplace can evolve with those needs."
CPOs are perfectly positioned to help make those needs and concerns known to an organization and create effective change in the workforce. With their all-encompassing and continuously evolving role at the executive level, this leads me to wonder:
Are Chief People Officers destined to be the CEOs of the future?