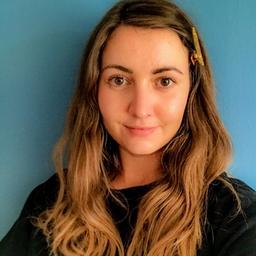 AI Job Search: 15+ AI Tools to Find Your Next Job
Artificial Intelligence
ChatGPT
What can AI do for your job search? 
Artificial Intelligence, when used in the right way, can significantly improve your chances of finding the right job – and landing it! Today, we're going to cover how to use AI for your job search, as well as the tools that will give you the greatest advantage.
Want to learn more? Read on to learn all about how to use AI in your job search. 
How do you use AI for your job search? 
An increasing number of companies are using AI to find the right team members. 
Studies have found that in America, 44% of companies use AI to identify the best candidates while 41% use it to engage with the candidates.
So job searchers can – and should – use AI, too.
Tools like ChatGPT and Jobscan (both of which we'll talk about today) help candidates research jobs, determine the language to use in their resume and cover letter, and even enhance their LinkedIn profiles, all of which can help them land an interview.
In fact, a recent study found that as many as 70% of job seekers saw higher response rates when using ChatGPT to apply for a job. Moreover, as many as 76% who leveraged AI were invited to interview. 
If you're a job seeker looking to integrate AI into your job hunting process, you're ahead of the pack: Less than half currently use it to their advantage during their search.
It's important to remember that while AI is great to use as support, you shouldn't over-rely on it. These tools sometimes struggle to use industry-specific language, and responses can lack creativity. It's always best to double-check and make a few edits of your own before hitting submit.
With that, let's jump into the best tools to use for your AI job search. 
The best AI tools for job seekers 
Ready to learn about the best AI tools for your job search? Let's go!
AI tools for finding job posts
Wading through thousands of job posts to find one that speaks to your experience and skill set can be exhausting. That's where AI tools like Bing AI, Careerflow, and Jobseer come in to save the day.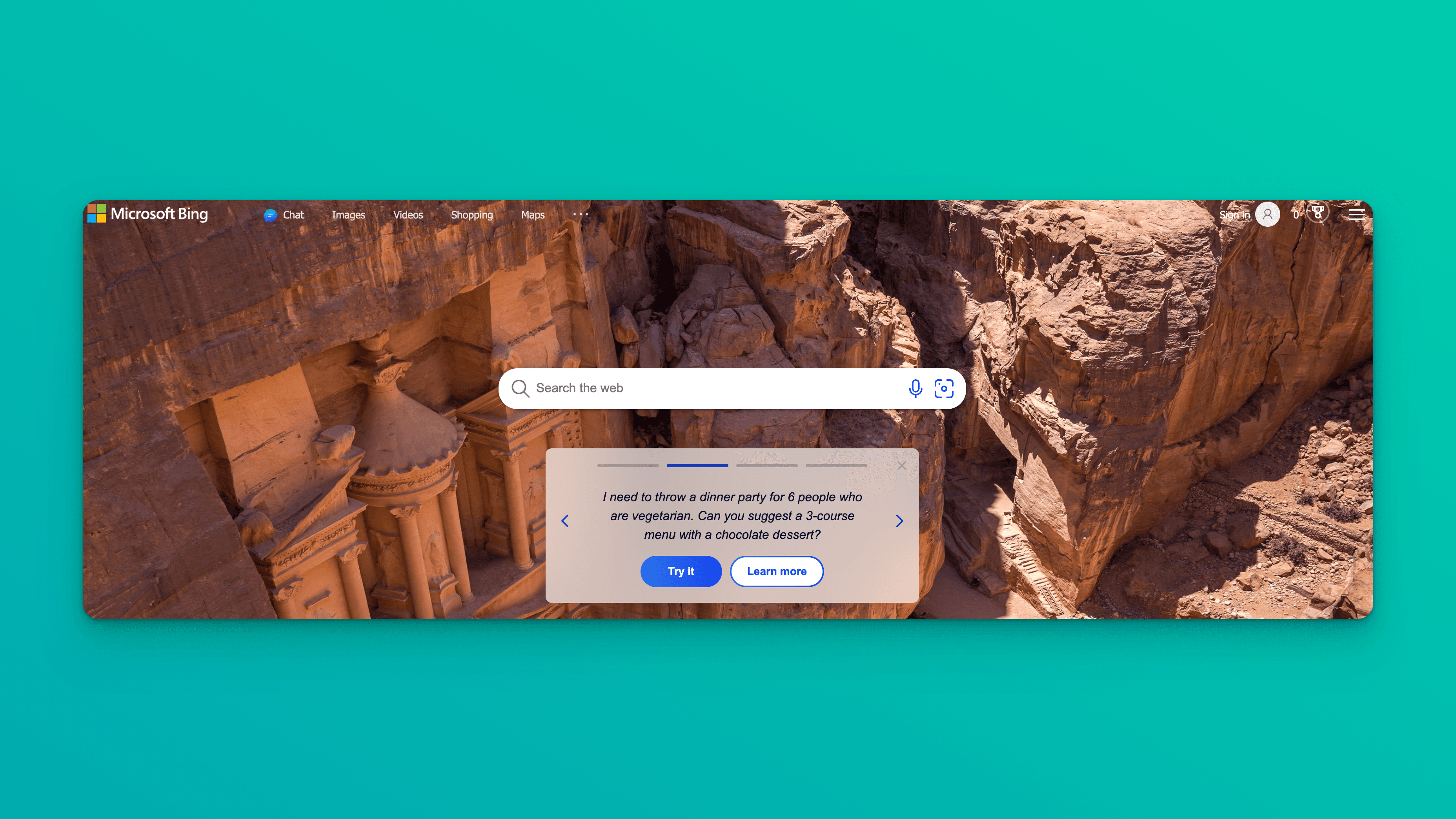 Bing's search feature is now armed with the power of ChatGPT. 
What does that mean for job seekers? That they can use it to find job posts relevant to their experience, location, and skills in the blink of an eye.
For instance, we told it "I'm a coder with 10 years of experience. Please help me locate 10 job posts seeking this kind of experience." 
In just seconds, the algorithm provided us with a handful of relevant job posts, including ones for a Senior Python Developer in Seattle and a Senior Software Engineer in San Francisco. As with any conversation with ChatGPT, giving the search engine more context will yield more relevant results.
It's important to note that in order to use Bing AI, you'll need to download Edge, Microsoft's browser.
Price: Free
LinkedIn itself might not be known for how they've leveraged AI (yet), but using ChatGPT alongside it will help you leverage LinkedIn more effectively. 
There are several things you can use ChatGPT to do on Linkedin, including:
Rewriting your "About Me" section by pasting your resume into ChatGPT and prompting it to write a professional summary of your work experience
⁠Increasing your network by parsing profiles of your target audience and making it appear as if you've visited, prompting connection requests
⁠Upping your network visibility by crafting written content that lives on the news feed and drives engagement
⁠Crafting your message sequences, including follow-ups
Price: The basic LinkedIn profile is free, and LinkedIn Premium costs $29.99 per month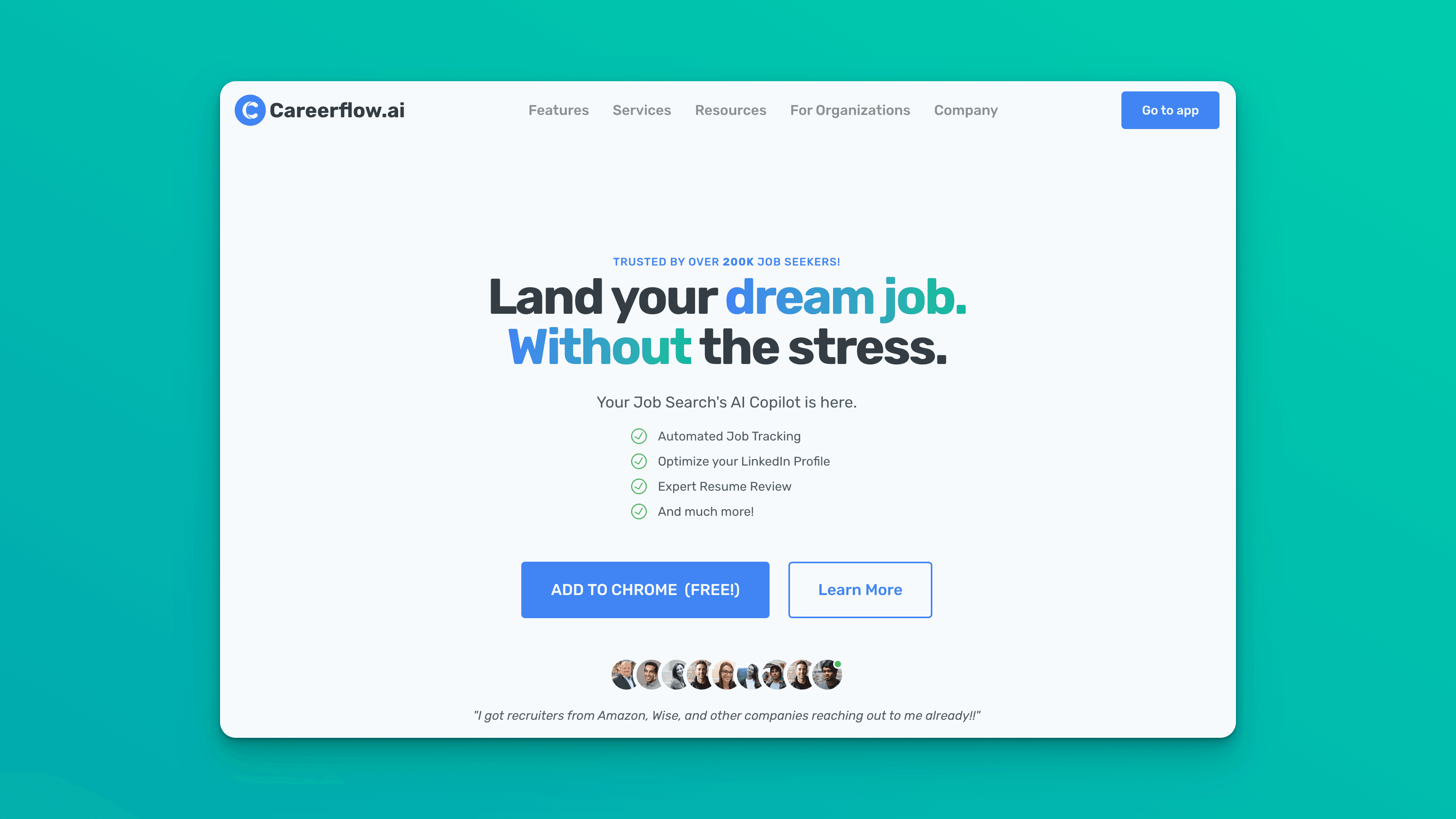 Because it offers automated job tracking, LinkedIn profile optimization, and more, Careerflow refers to itself as your job search's AI Copilot.
Job seekers can easily view their job search data in one dashboard and use the Who's Hiring search to find recruiters based on their own skills and location. They are also working on an automated feature to help users with resume reviews. If you're short on time and can't wait for that to launch, you can pay an extra fee to have an expert human provide feedback on your resume.
Price: Free, with extra human-provided services available for a fee.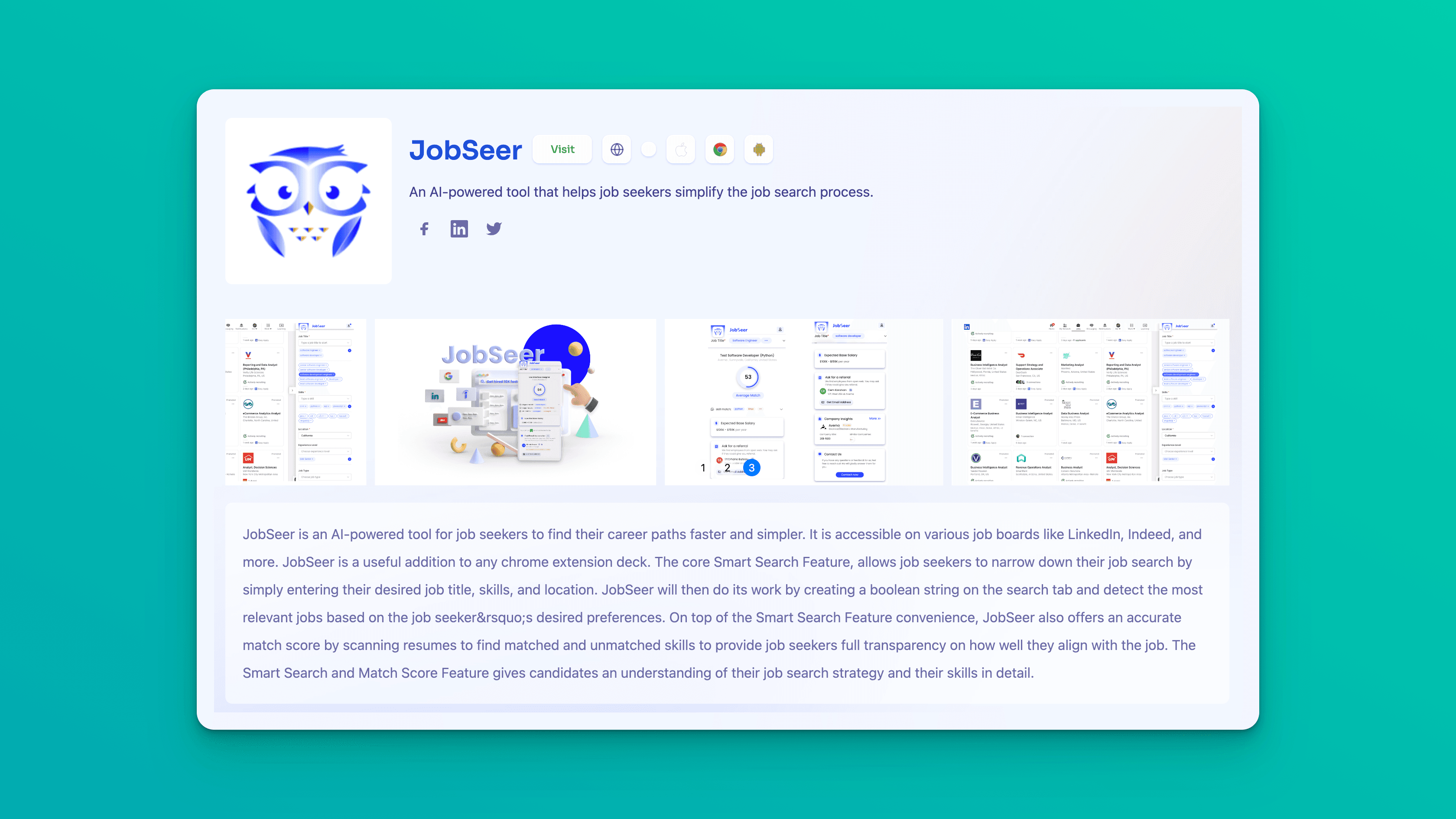 If you've ever considered using a Chrome extension in your job search, now is the time to give it a shot.
JobSeer's Smart Search extension allows users to set parameters by entering the job title they're looking for along with their skill set, location, and other preferences (such as in-person or remote jobs). As they do so, JobSeer will ask about additional elements, which will help them widen their search even more.
Once the job parameters have been set, JobSeer will match users with opportunities that line up with what they're seeking. It scans several well-known platforms, including LinkedIn, Indeed, Google Jobs, and Handshake. 
So far, it's matched over 4 million jobs.
Price: Free
AI tools for writing a resume 
When writing a resume, it's critical to use a simple format, include the necessary keywords, make it compelling, and double-check your spelling and grammar. That's no small feat. 
But with the help of AI, writing your resume doesn't have to be as time-consuming or difficult as it used to be.
Grammarly is a great way to make your resume stand out. Just ask the 30 million people who use it daily.
The tool provides formatting guidelines to keep it from being too long, suggests different wording to make your sentences stand out, and can even offer rewrite suggestions to increase clarity. 
If you choose to use Grammarly in web-based applications like Google Docs, just download the extension and you're good to go (it's available on Chrome, Safari, Firefox, and Edge). It can also be used with desktop apps such as Microsoft Word.
Price: The basic plan is free, and prices start at $12+ per month for Premium and $15+ per month for Business.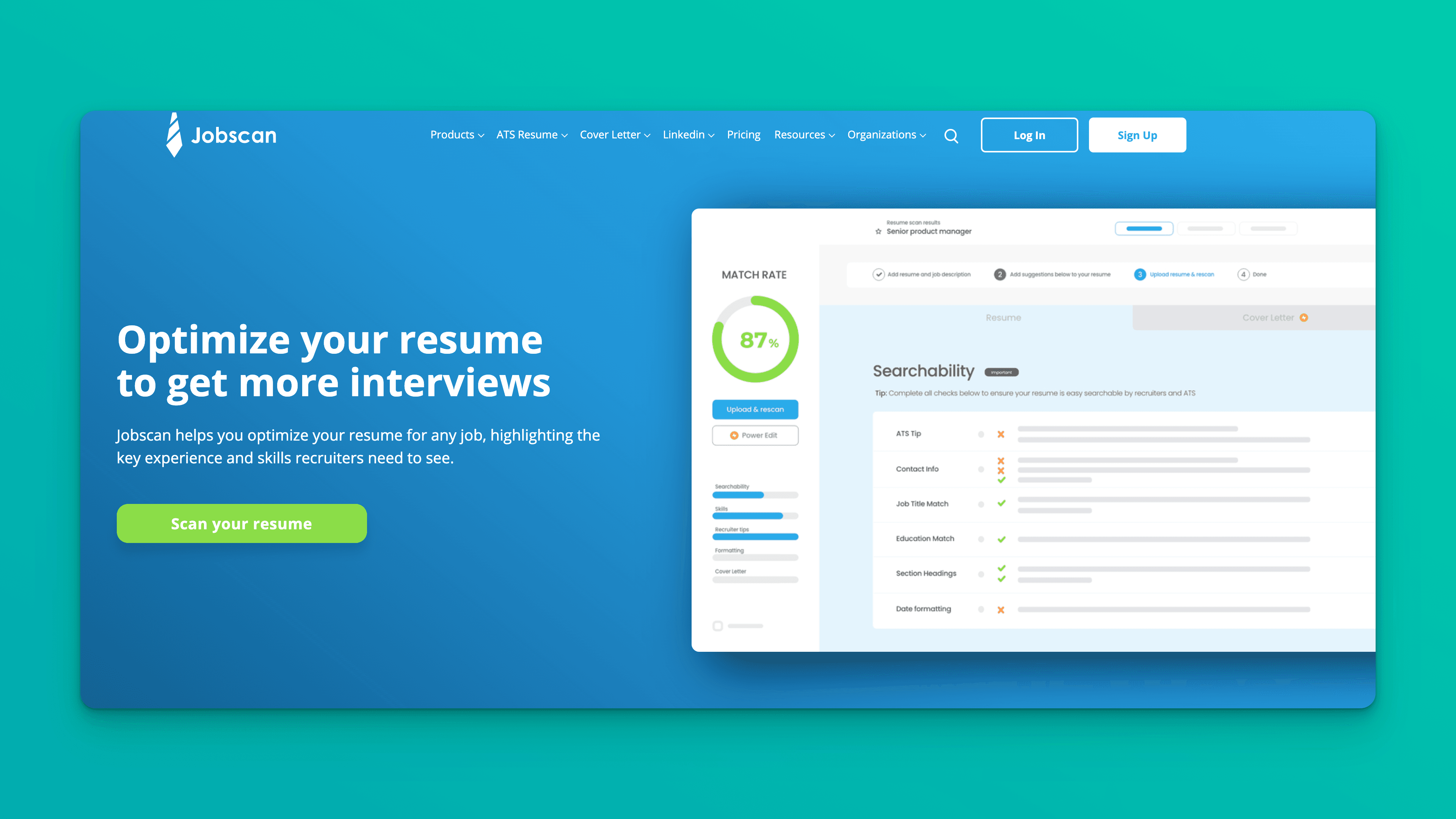 It's no secret that one of the biggest hurdles for a job seeker to overcome is the dreaded applicant tracking system (ATS), which rejects an estimated 75% of resumes.
Jobscan was created to help job applicants choose the right keywords for their resume so that their application gets past the ATS and is more likely to be noticed by recruiters. 
Applicants simply upload their resume and the job description, and Jobscan does the rest. In seconds, it illustrates how to better tailor the resume by incorporating keywords, hard skills, and soft skills.
And it works – applicants are 50% more likely to be invited to interview when using Jobscan.
Price: The basic plan is free, and a more comprehensive plan costs $49.95 per month. They also offer a two-week trial for their paid version.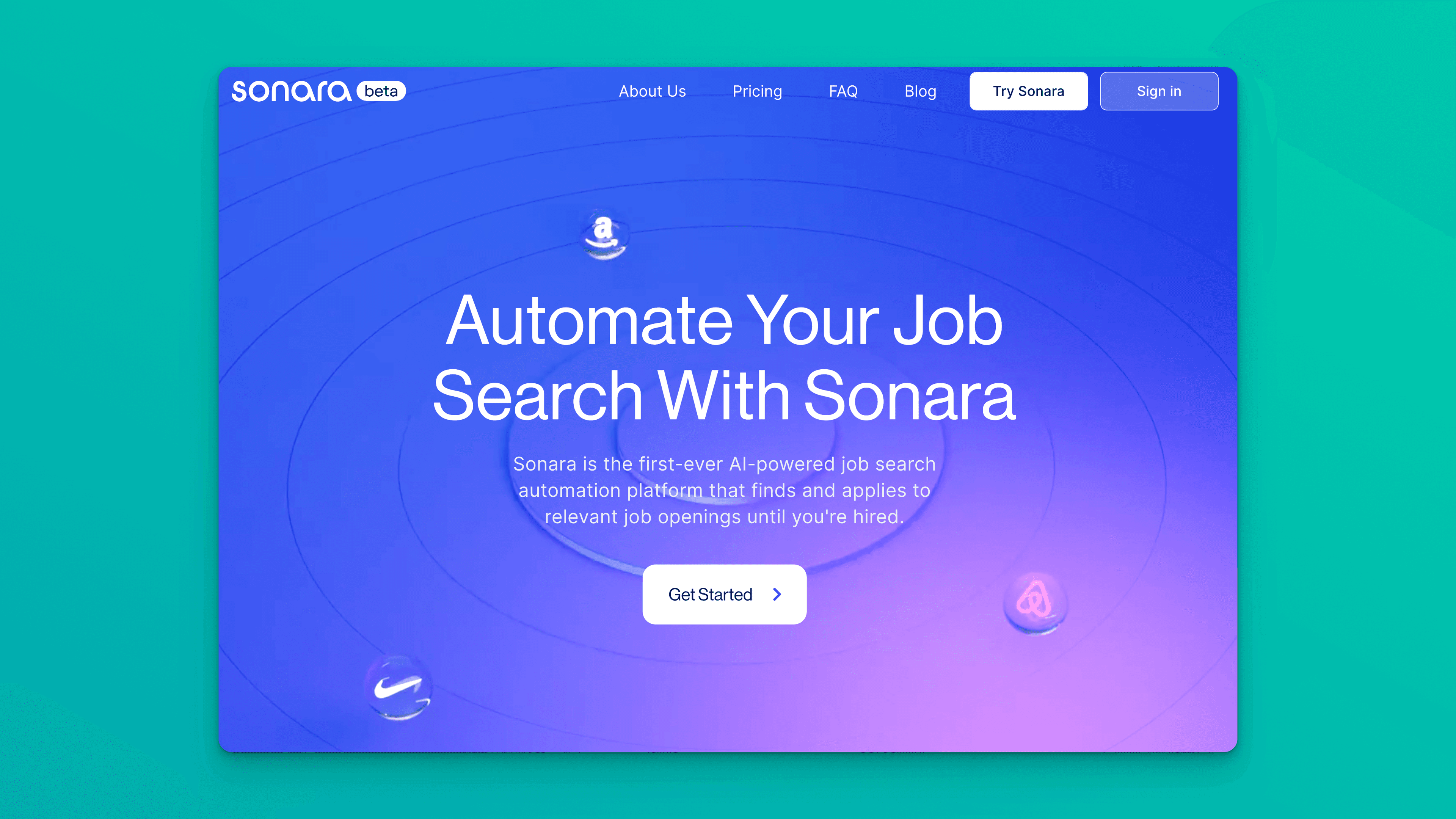 Sonara takes all the guesswork out of the job search by continuously parsing and automatically applying to relevant job postings until a user is hired.
Users submit their resumes and fill out a questionnaire that covers what they're looking for, and the algorithm takes it from there, applying to 15 jobs per day. The platform will even generate customized cover letters.
Even better, Sonara is built to find jobs for employees of all levels.
Price: Their lowest plan, Pulse, costs $19.99 per month. If you're interested in more jobs per month, you can upgrade to Accelerate, which costs $49.99 per month, or Amplitude, which costs $79.99 per month. A three-day free trial is also available.
AI tools for writing cover letters 
Having to tailor a cover letter to each job you apply to can get old pretty quickly. That's where great AI writing tools come in.
But remember: AI can write a cover letter, but it can't communicate who you are. Be sure to edit what it generates to get your message across in the best way possible and add some of your own personality.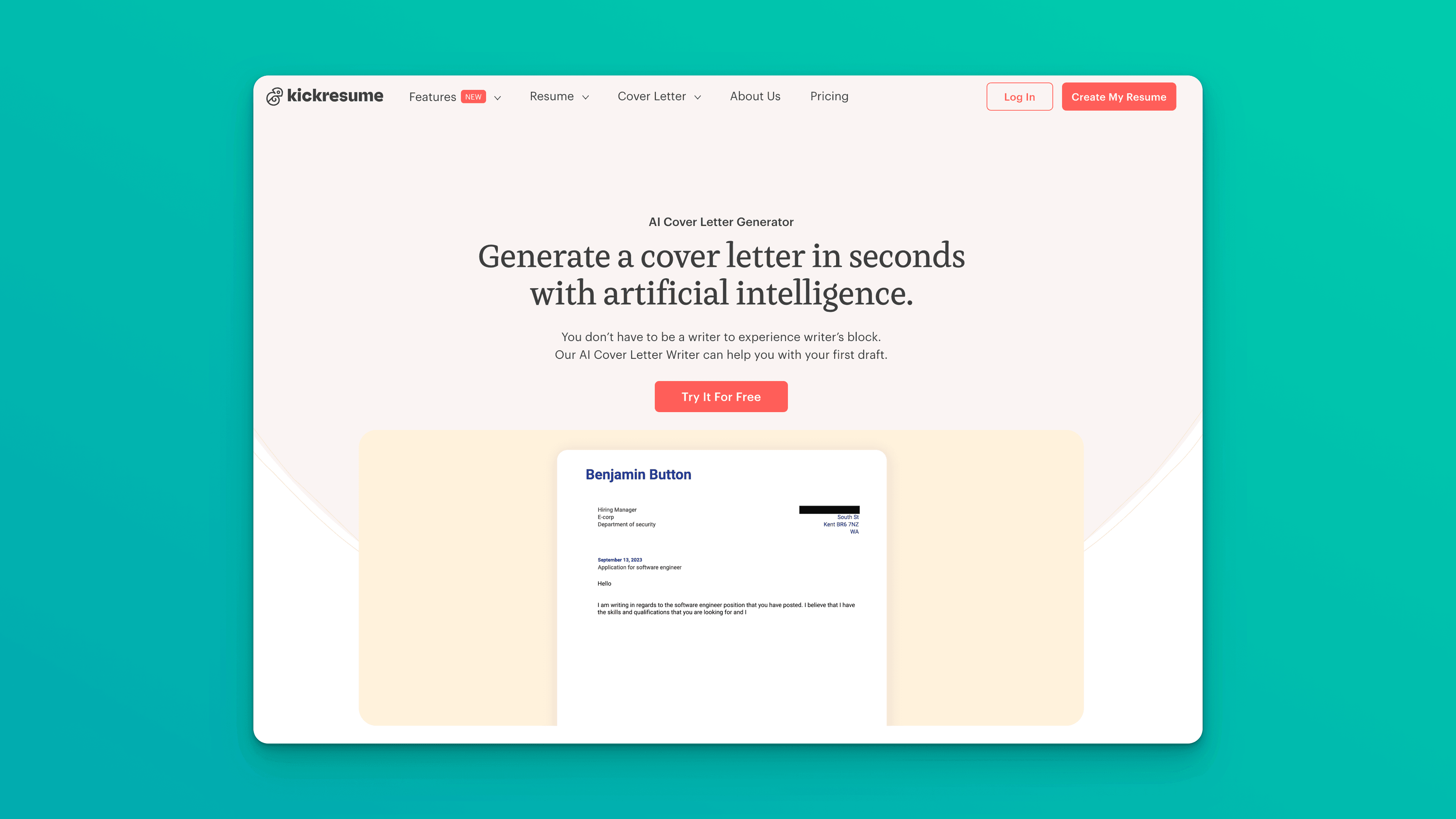 Powered by OpenAI's GPT-4 model, Kickresume's AI Cover Letter Writer is one of the most powerful options on the market.
To begin, users interact with a chatbot to create a resume. Then, they head over to the cover letter writing tool and copy and paste the job title and description. Within seconds, the tool pulls the most relevant parts of the resume and job posting to craft a compelling cover letter, and users are good to go.
Price: Free for a basic plan, $19 per month, or $60 per year.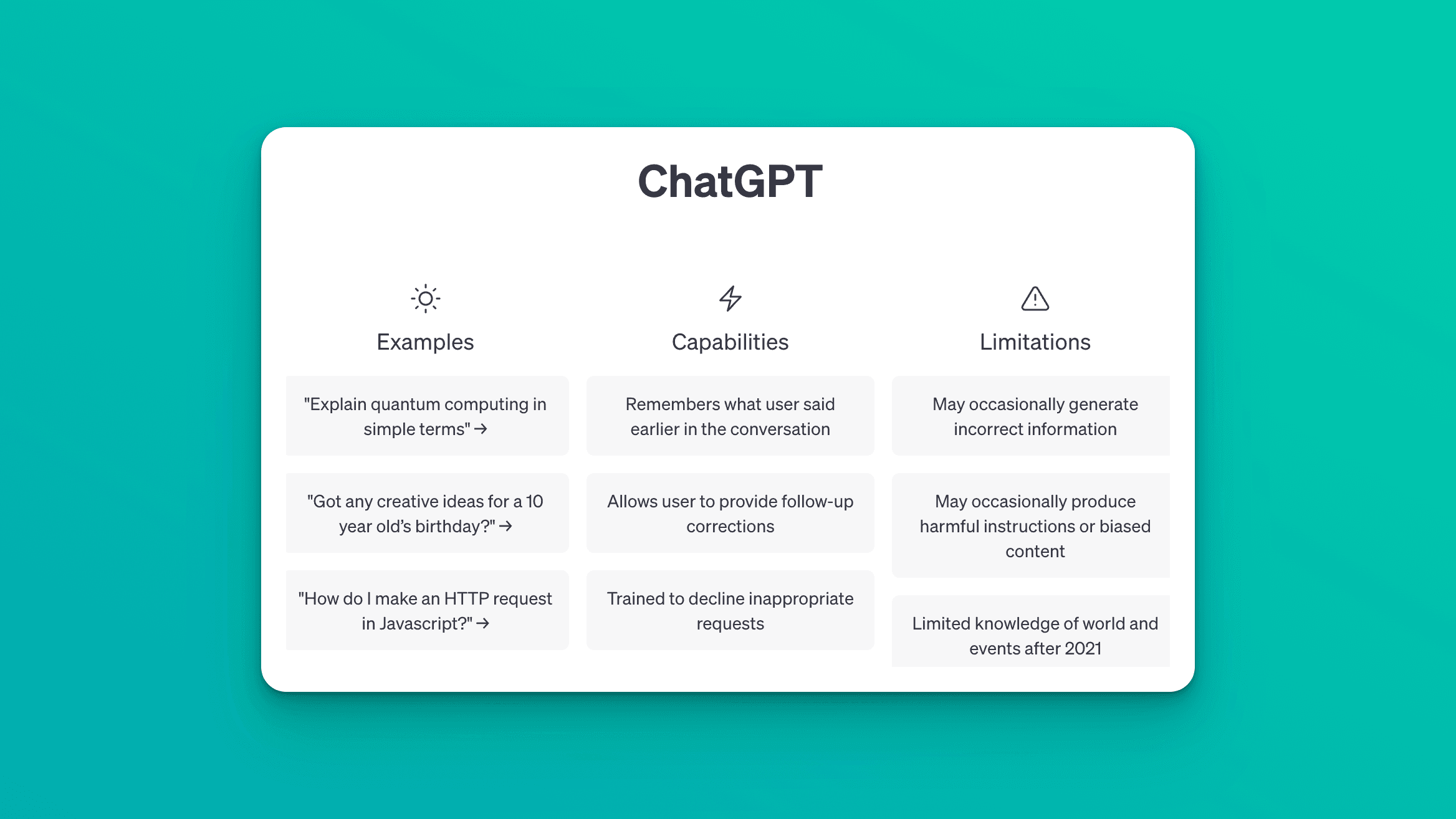 If you're armed with the right prompts, ChatGPT is a great place to start your cover letter.
You can keep your prompt as high-level as "Can you write me a cover letter for the role of Front End Developer at codesubmit.io? I graduated from [University], majored in [major], and love technology."
But we suggest going even deeper than that by pasting the job description itself into ChatGPT and asking it to write a letter that reflects the role and duties.
Don't stop at the first draft. Nobody gets their prompt perfect on the first try. Tweak and edit as you go, and consider combining the best elements of each draft to create the most impactful letter possible. 
Price: Free for a basic plan, $20 per month for ChatGPT Plus.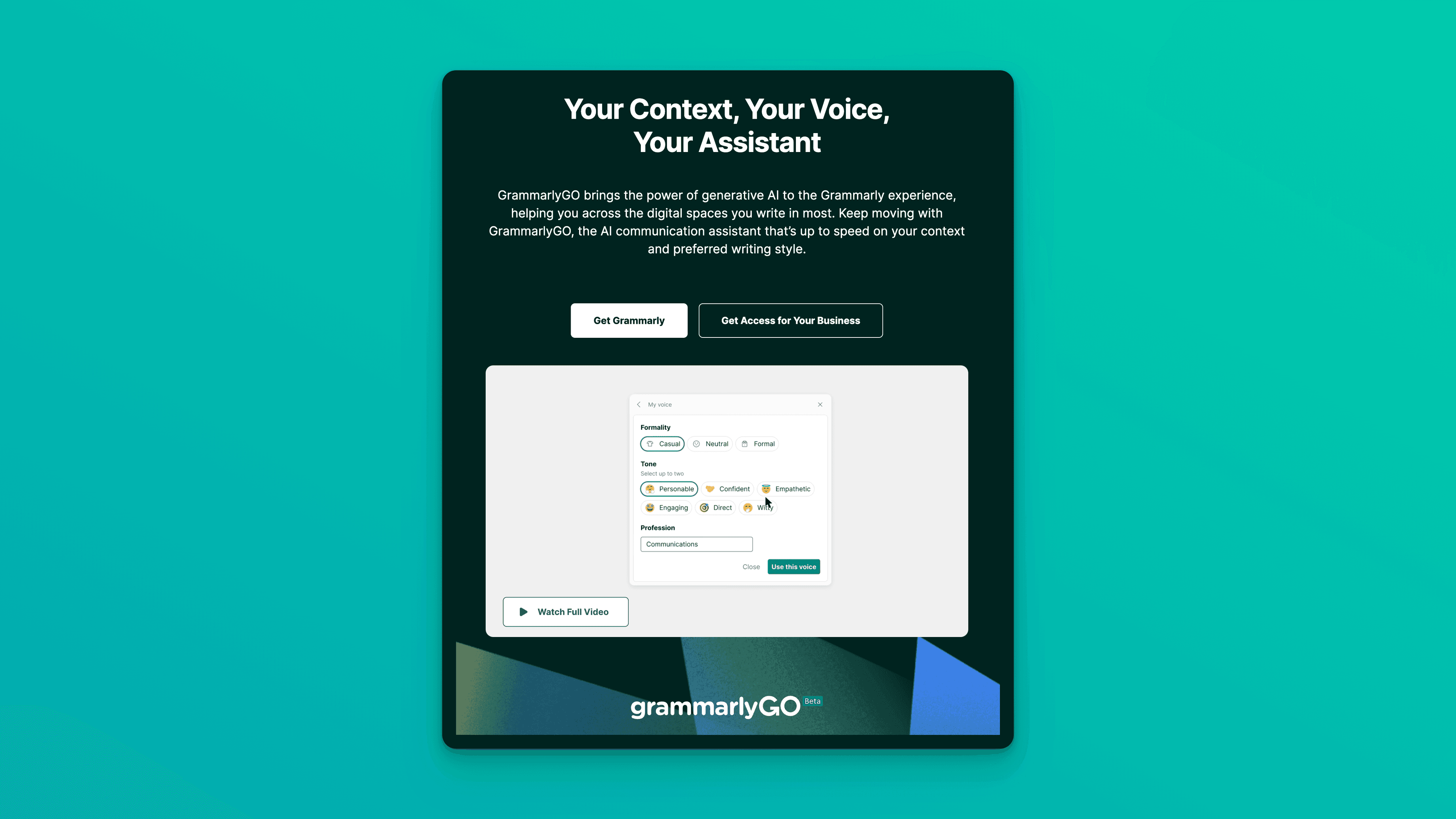 We've already discussed how Grammarly is useful in writing a resume, but its new GrammarlyGO tool is even better at writing a cover letter.
If you've already downloaded the Grammarly extension, you'll notice a green light bulb in the plugin. When you click that green light bulb, you'll be able to prompt the chatbot with a bit of background and basic instruction and get a polished draft in seconds. You can even set the tone.
Each Grammarly plan, even the free version, includes a monthly allowance of prompts. 
Price: The basic plan (100 prompts per month) is free, and prices start at $12+ for Premium (500 prompts per month) and $15+ for Business (500 prompts per user per month).
ChatGPT plugins for job search
If you've started to explore the power of ChatGPT, don't overlook the plugins that have been created to expand its capabilities, increase its responses, and personalize the experience. To see all that are currently available, check out GPTStore.ai. 
Here are a few we found that can help you out in your job search:
Users upload their resumes to Ambition, then sit back and let it do the rest.
After you provide your location and specify your job preferences, Ambition auto-fills job application forms across 40,000 sites. It even offers a chatbot that helps with cover letters, interview tips, and more.
Price: Free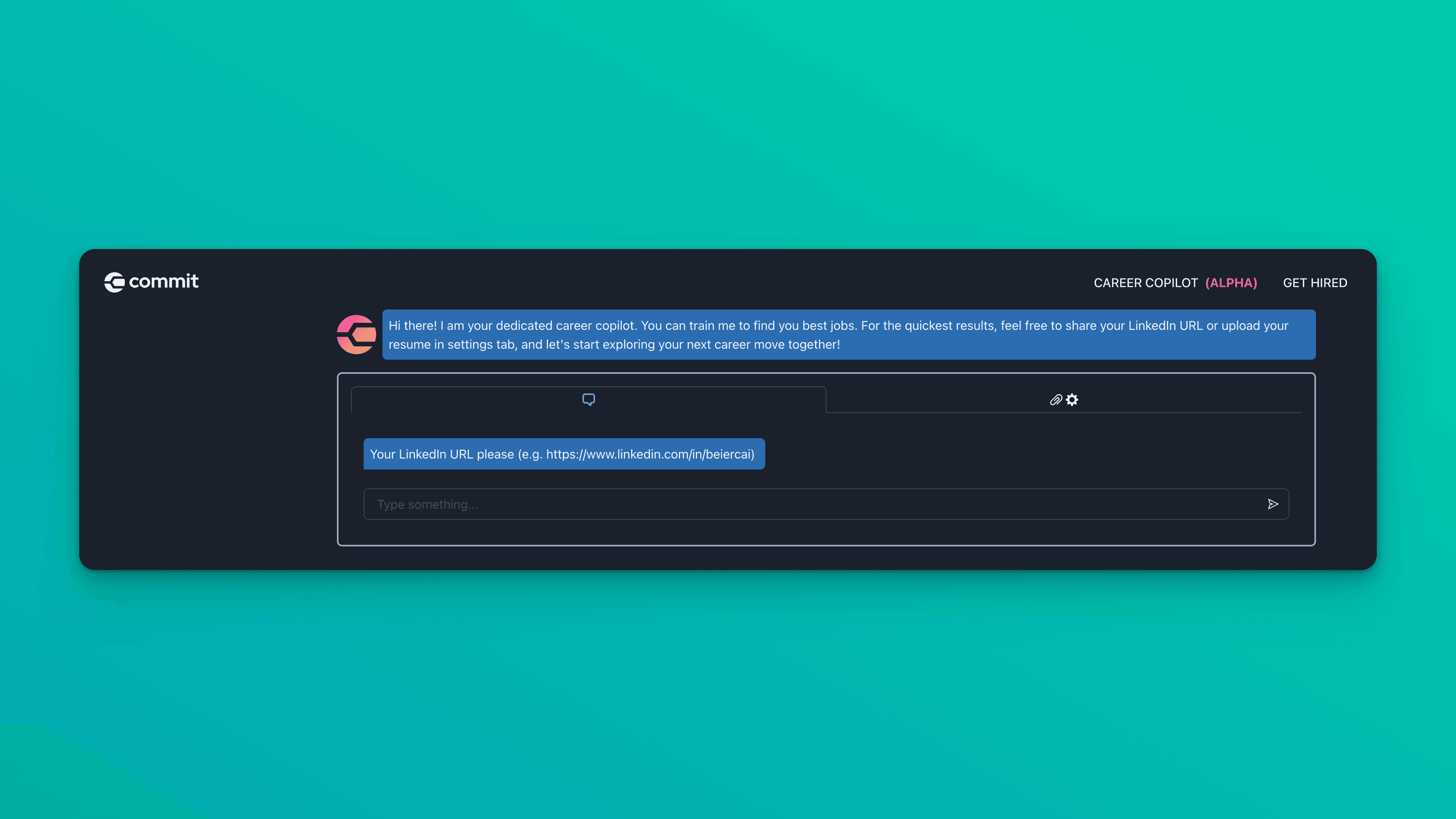 Built by commit.dev, Career Copilot is a great plugin option for software developers looking to take the next step in their careers.
Not only does it provide information about job openings and company culture, but it can also help developers get matched with jobs that are a good fit based on skills and experience. 
Price: Free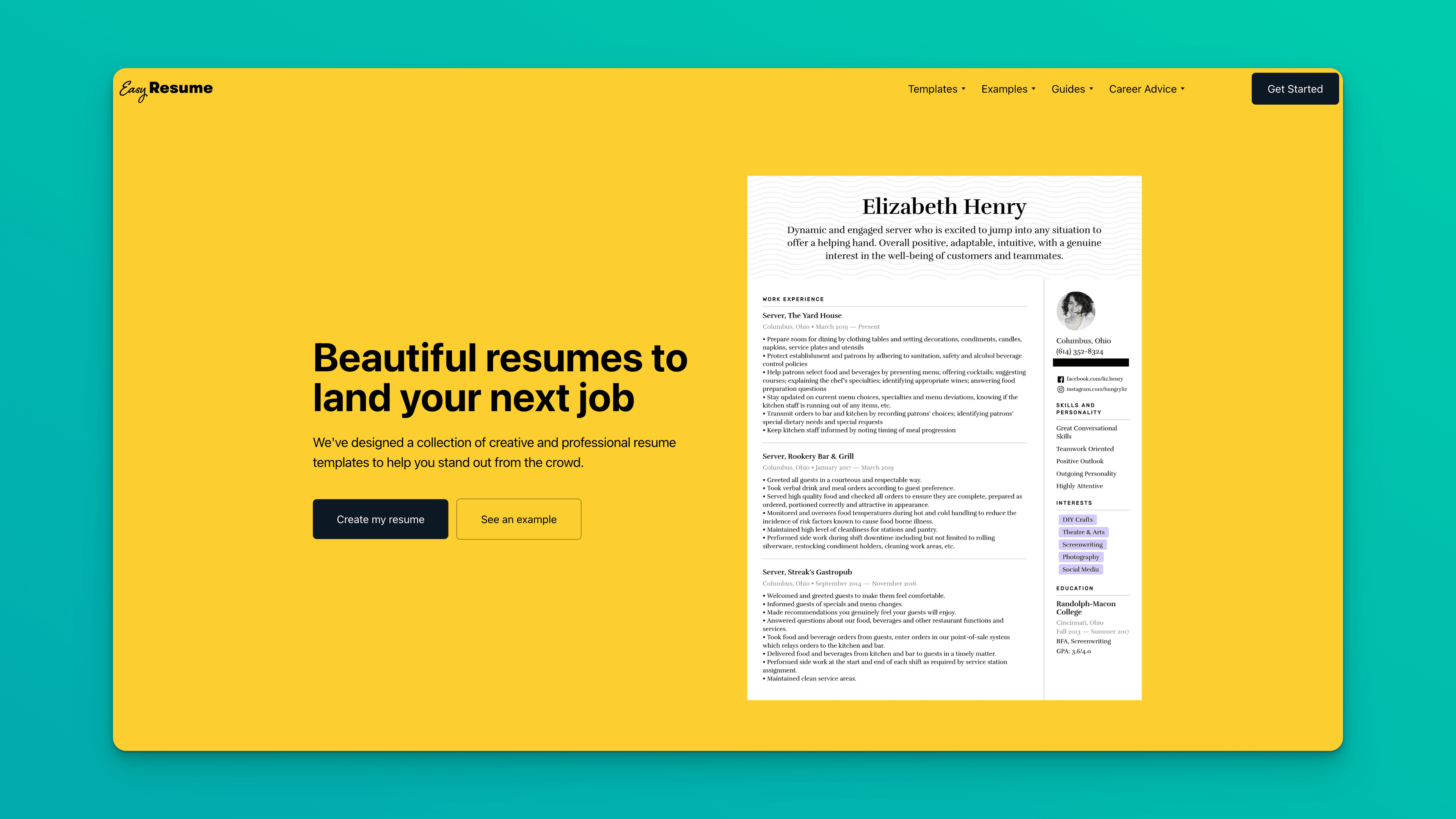 Easy Resume is exactly what it sounds like: A plugin that generates a visually appealing, impactful resume.
Just provide your information, including contact info, work experience, education, and skills, and the plugin will create a resume for you. From there, format it as you'd like and click "Create Resume" to save it as a PDF.
Price: Free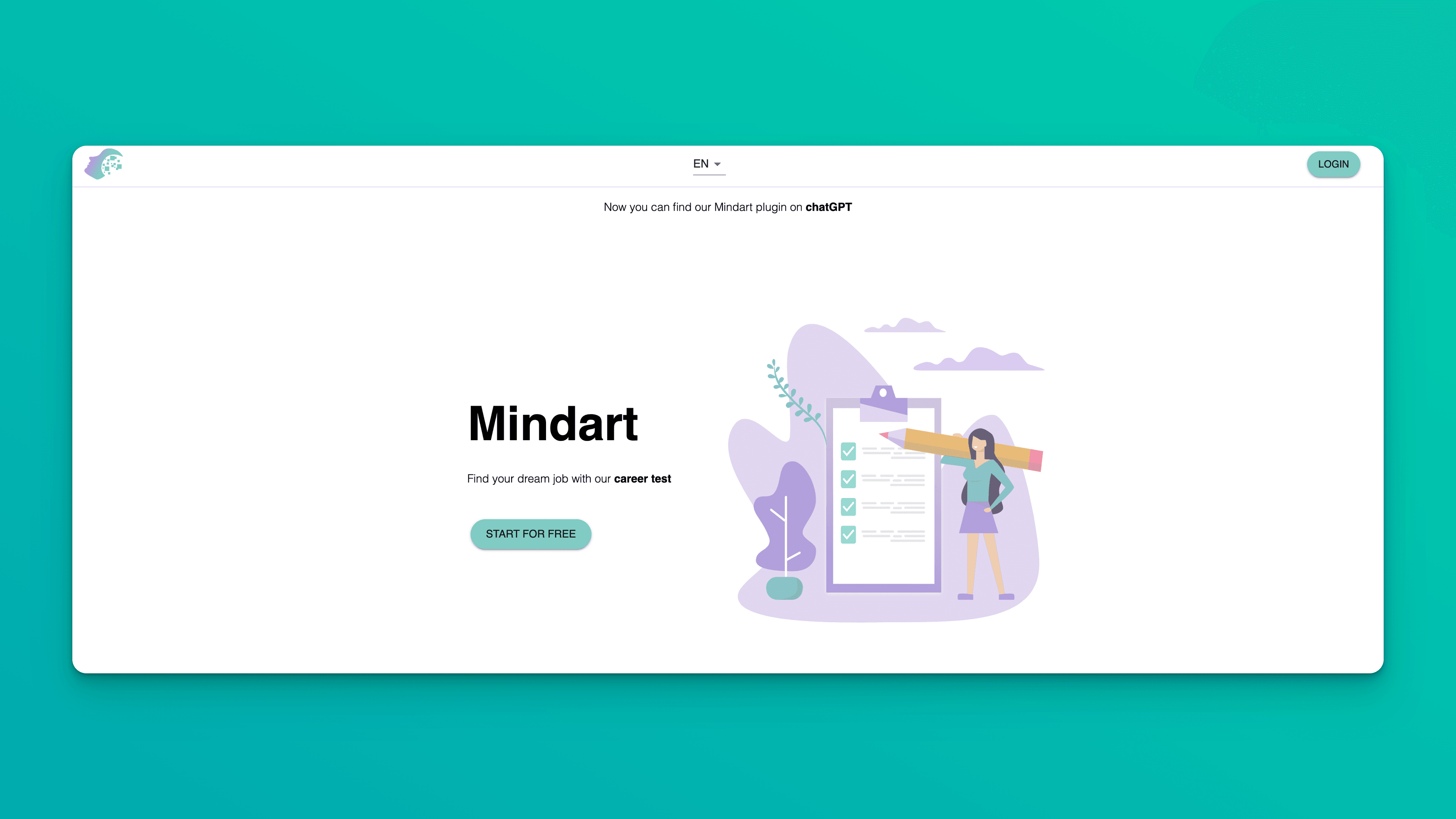 Mindart strives to help people to find their dream job by matching suitable roles via their career test.
Their test matches users with suitable jobs based on the RIASEC model, where users are ranked based on how Realistic, Investigative, Artistic, Social, Enterprising, or Conventional they are. Jobs are then matched based on their type and interests.
Price: Free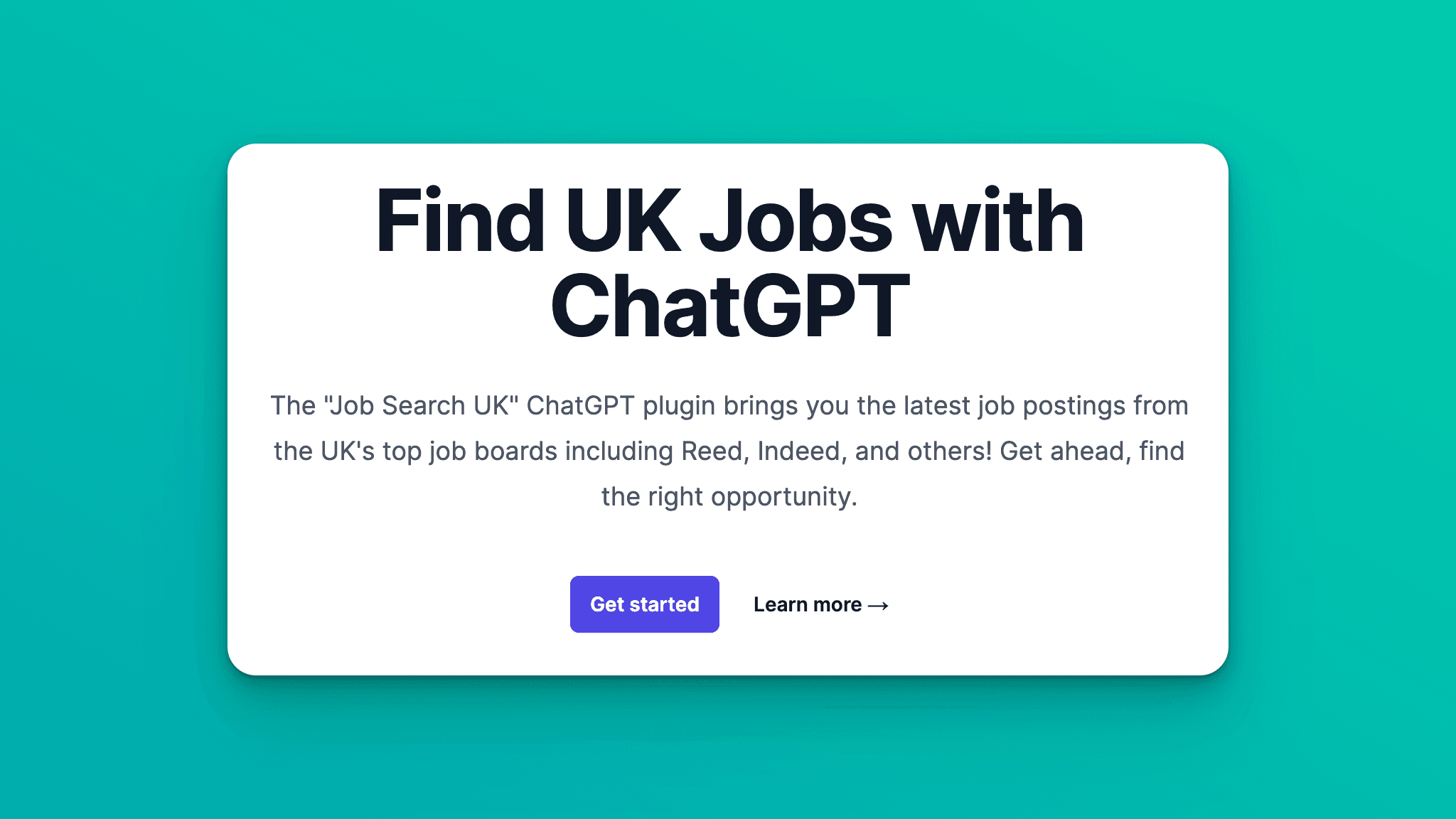 If you're living in the United Kingdom - or you wish you were - then Job Search UK may be the tool you're looking for.
The plugin is built to help users get the latest job posts from the UK's top job boards. The results will include the job title with a link to the post, the offered salary, and location.
Price: Free
If you're German or German-speaking and looking for your next role, try Stepstone.
Stepstone's ChatGPT plugin helps users find great jobs in Germany. Given that you can also request listings in English, it may be a great option for folks looking for roles in Germany where English is the primary working language.
Price: Free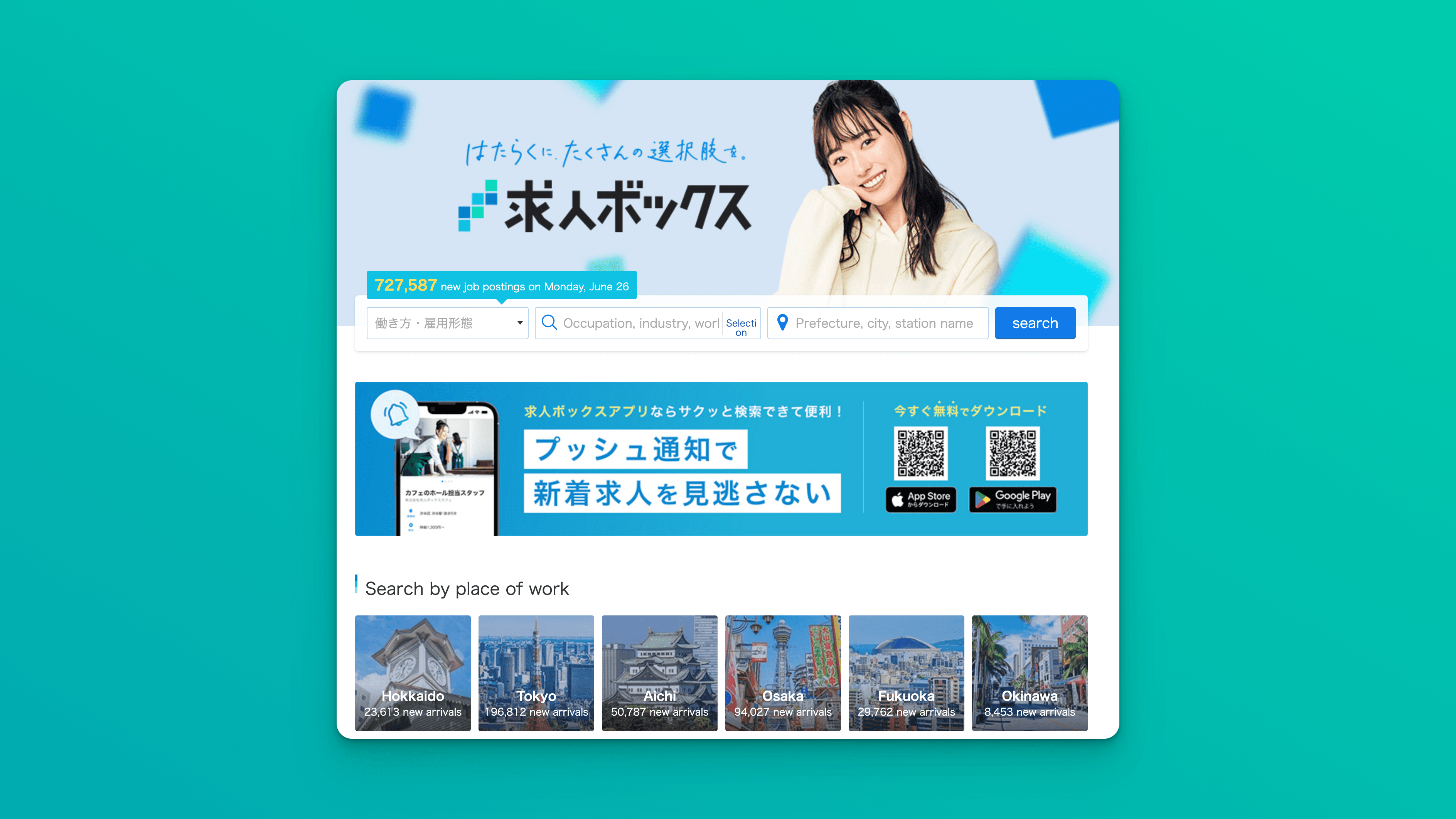 Kyujinbox helps users search for jobs in Japan. You can search for jobs by keyword, location, and employment type.
Like Stepstone and other local job search plugins, Kyujinbox is a great tool to use if you prefer to search for roles using your native language. Kyujinbox notes that if there are no jobs available that match what you're looking for, it will not fabricate results. Jobs displayed in the results will include a link to the original job posting.
Price: Free
Over to you!
There you have it: The best AI job search tools currently available on the market.
But remember, don't rely solely on these tools. It's your job search. Take time to edit, tweak, and double-check the output and remember to infuse your cover letters with your own unique personality.